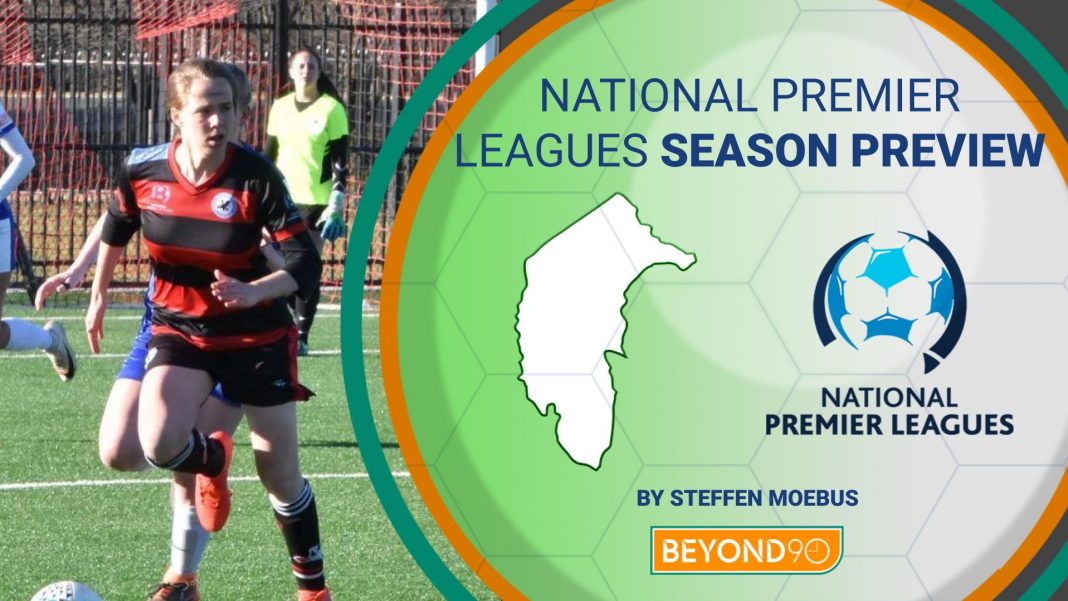 With the news that Capital Football is working towards the commencement of senior competitions in 2020 on the weekend of July 18th, Beyond 90 is – with some excitement – resuming Season 2020 previews. This edition features Woden-Weston FC.
Previously published previews for season 2020:
Belconnen United
Tuggeranong United
Monaro Panthers
Canberra Olympic
Wagga City Wanderers
Team news from coach Mark Boyd
NPLW1 Coaching team for season 2020:
Head Coach – Mark Boyd
Assistant Coach – Daniel van der Drift
Assistant Coach – Michael Brown
NPLW1 squad – players gained:
Demi Nikias – Canberra United Academy
Lucy D'Arcy – Canberra Croatia FC
Hannah Coppell – WWFC Reserves
Julia Stanton – WWFC U16 Boys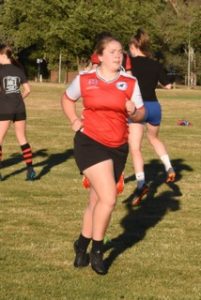 NPLW1 squad – players lost:
Sofia Christopherson – Canberra United Academy
Alex Mackenzie – WWFC U18 Boys
Cassia Mcglashan – injury
Aims for the 2020 NPLW1 season ?
To win as many games as possible, play finals and further develop our young players.
Player profiles: Anna Vandenbroucke (c), Iesha De Andrade (vc), Sam Briggs (vc)
How many seasons have you played NPLW1 with your current club ?
Anna: This will be my fourth season with the club.

Iesha: Four.

Sam: This is my second season.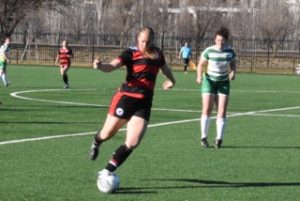 Likely onfield position ?
Anna: Right Wing.

Iesha: Defence.

Sam: Last season I had the opportunity to play number 6 (defensive holding midfield) and if I am fit enough I believe I shall be there again.
What's got you excited about the season ?
Anna: I would have to say the duration of the season. As it is very short it will mean all clubs have to hit the ground running. Having a very short season gives us a chance to really play our best football. Over the last couple of years, we have suffered a number of injuries to crucial players towards the back end of the season. This has really affected our ability to finish the season on a high. Hopefully given it is such a short season we can get through unscathed and put together a fantastic season.
Iesha: Although the impacts of the pandemic has meant a shorter season, I'm excited for the intensity this will bring to each game. We only play each team once, which means we have no room for error in any game and we must always play at our best! This excites me because each game will be an exciting, intense battle for the points to progress to finals!

Sam: Our team is really coming together beautifully, we are not only gelling even more with our game but also creating amazing friendships within our team. I am super excited to get on the pitch with a bunch of awesome ladies.
Who is a rising star in your team that fans should watch out for ?
Anna: This is a hard one because we have been really fortunate to acquire a number of new players with so much potential. If I did have to pick one I would have to say Lucy D'Arcy. Lucy has brought so much to the team in such a short period of time. Her level of skill and attitude is to be admired. I have no doubt she will have a fantastic season and make the team enormously proud.
Iesha: You need more than technical ability to be a good footballer. A new addition to our team, Demi Nikias is a quiet achiever who has a vision and knowledge for the game far beyond her years. She is in a new team with us this year, and is one of the younger players, and I think as her confidence grows she will be a force to be reckoned with.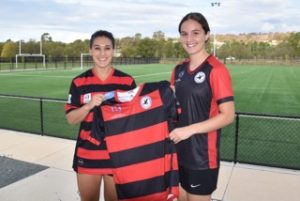 Sam: This is a difficult one as we have many passionate and young aspiring players, but I would say look out for the power and dedication of Julia Stanton.
Are there any match-ups you are particularly looking forward to ? (This could be a specific opposition player, and/or another club)
Anna: Like always you look forward to playing teams such as Canberra Croatia FC and Belconnen purely based on their high quality. However I would have to say teams such as Monaro, Olympic and Gungahlin will be enormously key matchups for us. Particularly given we lost a number of times to Gungahlin and drew against Monaro in the last game of the 2019 season. We will have a lot of motivation to write a new script and ensure we keep moving forward as a squad. In regards to Olympic they have recruited a number of new players in the off-season and have got a fantastic coaching set up with Andrew, Mick and Nicole. I have no doubts the coaching staff will have developed their squad over the pre-season and will provide a real challenge for our club.

Iesha: I'm excited to play against Canberra Olympic this year due to Nicole Begg and Ash Sykes being on their team. When I was in the ACTAS program, we were given the opportunity to train with Canberra United during their pre-season and I was a bit star struck to be training with them. To play against them as actual opponents would be such a great experience!

Sam: It's exciting that Belconnen is a very different team and am excited to see how we match up, but of course the challenge against Olympic will also be great.
Anything else you'd like to add ?
Iesha: I am so grateful to be getting a season as I was scared the effects of Covid-19 would mean no soccer for the year. My team has been training very hard and working on all aspects of our game to make sure this is a breakthrough season for us!
Follow all our ACT NPLW coverage.