In this latest podcast, Heather Garriock joins Molly and Cheryl to talk about her time as Canberra United's W-League coach over the last three years. We quickly chat about the ICC Women's T20 World Cup final in Melbourne, and how it gave us a glimpse of what AsOne2023 could be and we're all for it.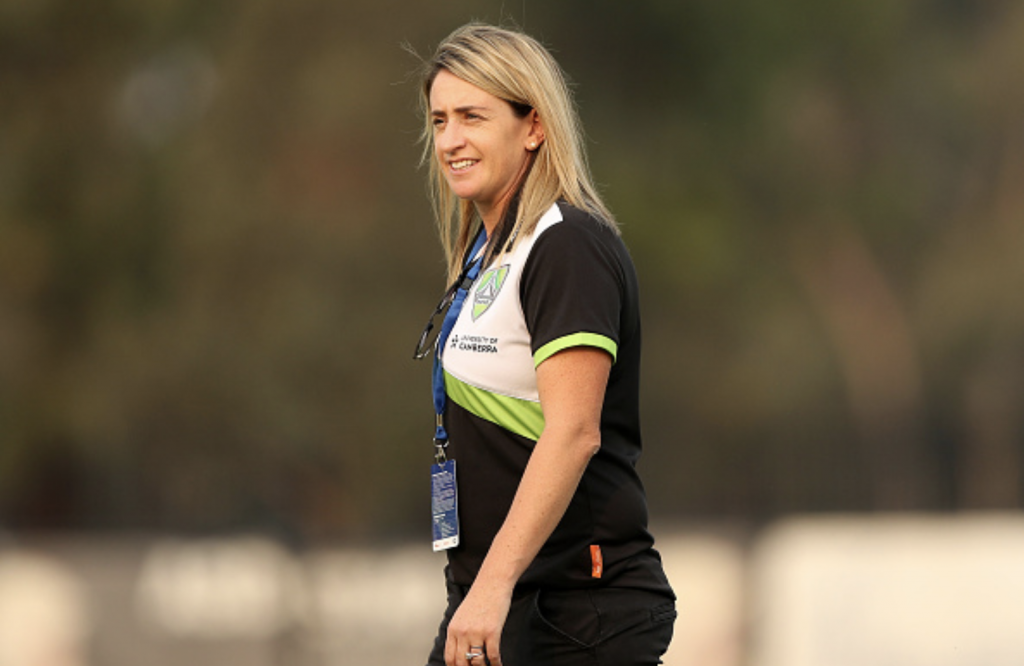 Garriock discusses her legacy at Canberra United and credits those who came before her, including former Canberra United CEO and current FFA board member, Heather Reid AM.
Keep listening as Garriock delivers an ode to the youngsters and how they're the future of the W-League. Karly Roestbakken gets a nod, Hayley Taylor-Young is compared to a young Ash Sykes and more … but is it enough? With so much more investment in women's football around the world, where are we now and how do we keep up?
Next up, Garriock plans to launch a football school and aims to address the technical gap in Australian football.
We discussed Matildas.
"This generation of Matildas, they're hot!"
Emily van Egmond in her preferred 10 role, Kyah Simon playing her best football in years, plus crucial questions about that holding midfielder position. Will we ever see Alanna Kennedy playing there? Answer – she's too good as a centre back.
Finally, W-League thoughts from Garriock. Can anyone beat Melbourne City?