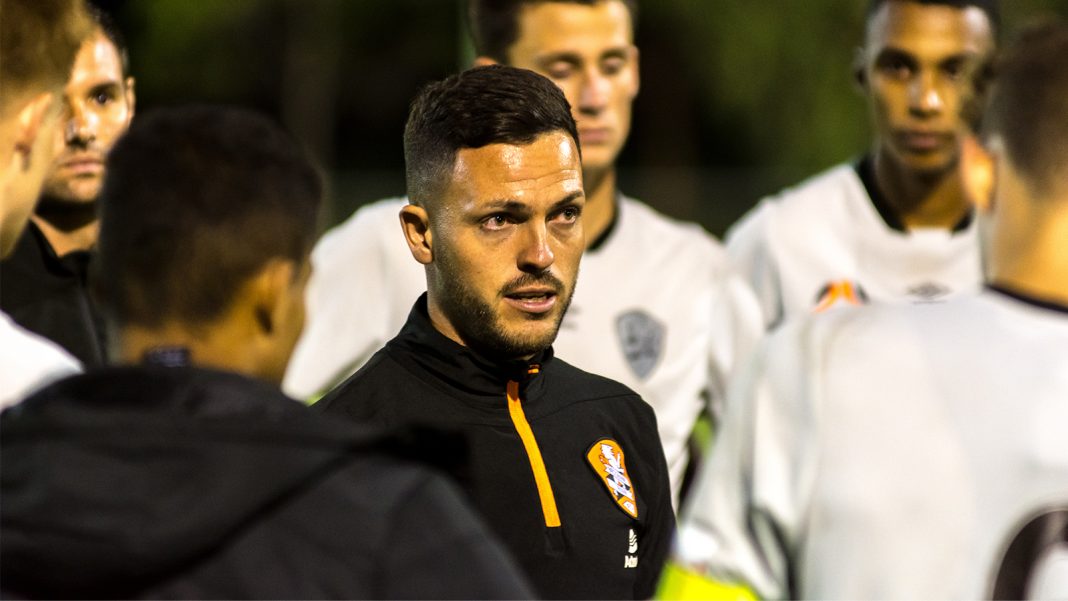 Picture this – you've just accepted your first senior coaching position. Your predecessor is now involved in the national team set-up after consecutive top-two finishes in the league. The squad you've assembled has no less than six players from the last World Cup. But no pressure, right?
This is the challenge facing Jake Goodship, Brisbane Roar's newest W-League coach, following the departure of Mel Andreatta. The Englishman steps into the hot-seat after a fantastic season in charge of the Roar's National Youth League squad, securing their first title and seeing a number of players earn selection in the A-League, the Young Socceroos and the Joeys.
"Mel told the club that she wanted to focus on her role with the national team, so one day they called me in and offered the position," Goodship explains.
"To be honest the first person I called was Mel, we had a good working relationship and it was great to get some advice from her. I was immediately keen to take the role, it's a step-up for me and an exciting challenge."
It's been a long road to the top for the 31-year-old, who started his coaching career a lot earlier than most after some experience as an academy player in England.
"I had a lot of great mentors to guide me when I got into coaching, and by the time I was 19 I had my UEFA B Licence. Around ten years ago I made the decision to move to Australia, where I joined Brisbane City," he said.
Goodship spent eight years working with the NPL Queensland club, becoming Academy Director and gaining his AFC A Licence before joining the Roar. With his roots firmly planted in the Queensland football scene, it's no surprise that the W-League squad is brimming with products of the Sunshine State.
Matildas Elise Kellond-Knight and Tameka Yallop return to the club after spells away, as does youth international Isobel Dalton after playing in the US college system and England. The local NPL competition has also been scoured for talent, with Player of the Year and Golden Boot winner Rylee Baisden (Moreton Bay United) and central defender Claire Farrington (Logan Lightning) signing up after impressing on trial.
"We've got a strong core group of players, but also the depth in the squad is fantastic across all areas," Goodship commented.
"With the players that we've got, our focus on the pitch is purely on ourselves and our own style of play. We won't be having too much respect for the opposition, the goal is to play our way and force them to react."