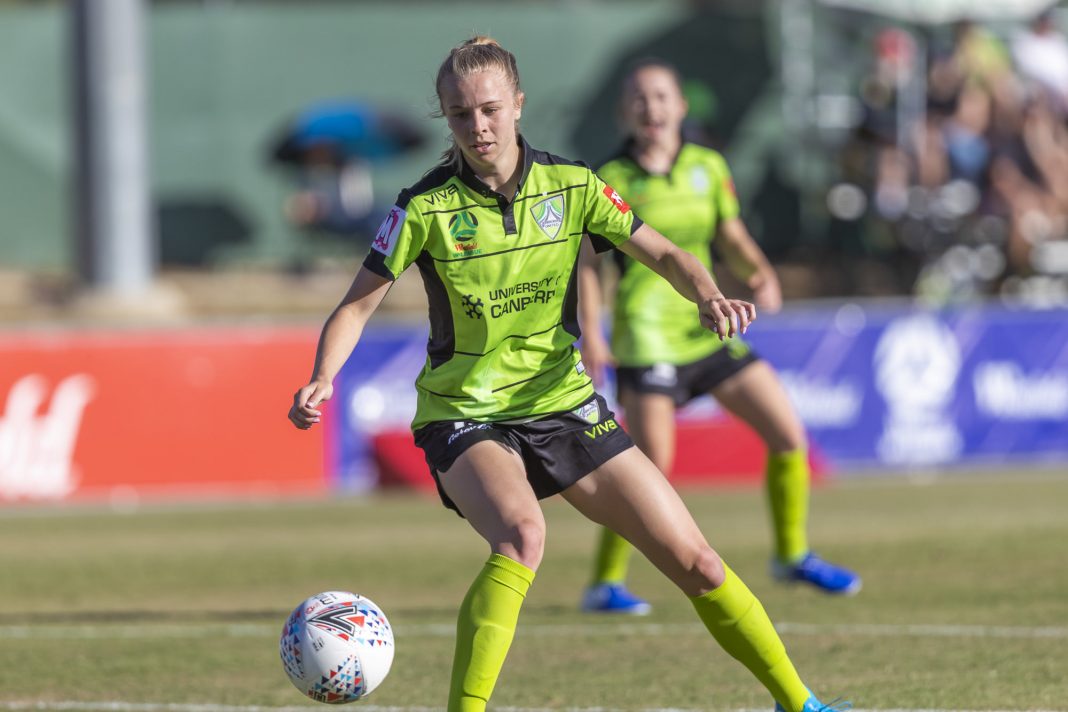 W-League fans would probably not have heard much about Ashlie Crofts before she signed for Canberra United, but she is certainly a player on the rise. A 16-goal campaign for NSW NPL outfit Blacktown Spartans in 2019 caught the attention of Canberra coach Heather Garriock, who surprised Crofts by getting in touch.
"I was not expecting it at all! When I answered the phone I was very shocked. She said that she'd seen how I'd been playing in NPL, and that people have been speaking to her about me. It was a pretty good feeling to be noticed."
However, it hasn't always been smooth sailing for the 21-year-old from Blacktown in Sydney's west.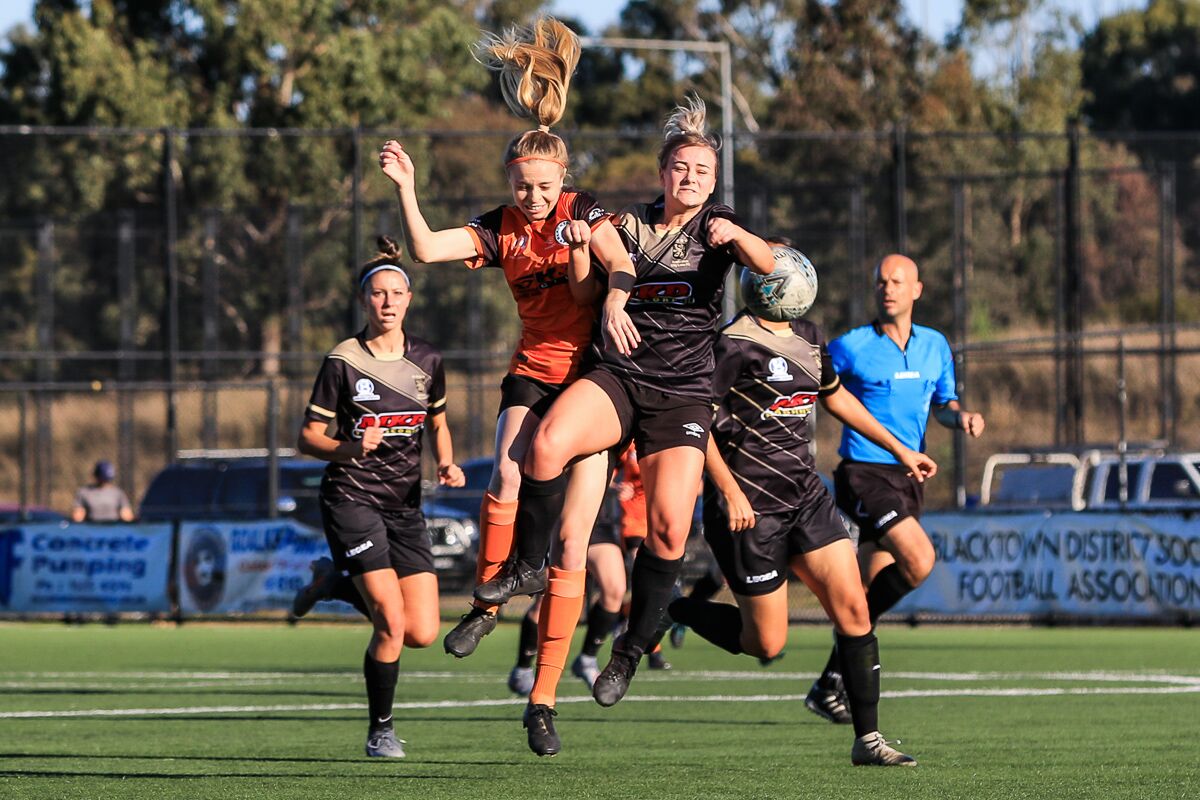 Her involvement in football started in a similar manner to most players.
"I think I was about four when I started playing. I would watch my dad (Dave) play, and I just started playing from there, he was my coach," she said.
"My grassroots club was Glenwood Redbacks, I played there up until I started playing rep football. I started with Blacktown Spartans when I was 13, and from there I went to [Football NSW] Institute."
Crofts was 15 when she was contacted by Football NSW, and after a successful trial she was selected for Institute's Reserve Grade squad for the 2014 NSW NPL season. She wasn't retained at the end of that year, but despite that setback Crofts was positive about her time at Institute.
"I really enjoyed it. I learnt a lot, and played with a bunch of players that were really high quality. It was a big learning experience playing in Reserve Grade," Crofts said.
"Not being retained was hard, because you can take it as 'you're not good enough'. I just copped it on the chin and moved on."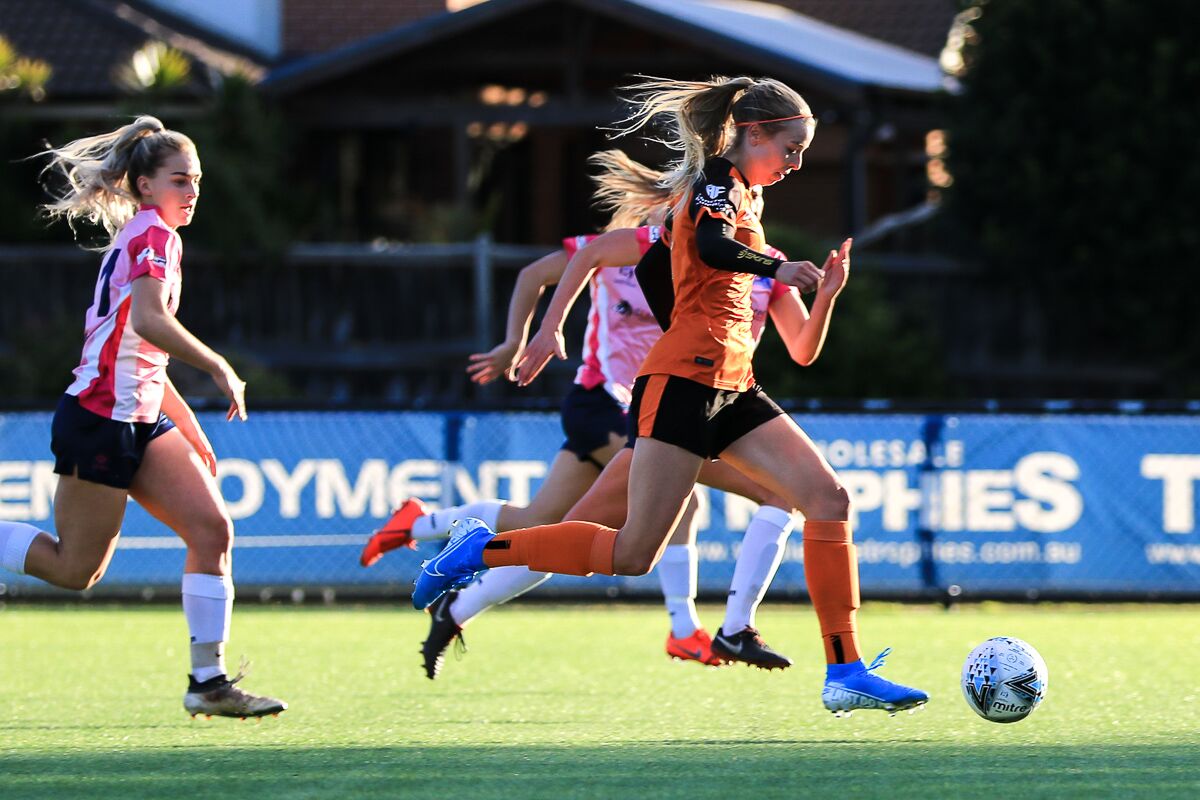 Her next club was North West Sydney Koalas. Not for the first or last time, Dave Saliba (who is currently Blacktown Spartans 1st Grade head coach) would prove to be a big influence on her career.
"At the time, Dave Saliba was coaching at Koalas. He contacted me and asked me to go over and play there. When I was at Blacktown he was coaching the older age groups. I'd seen what he was like and I liked him as a coach, so I moved over," she said.
"I really enjoyed my year at Koalas, and just got back to playing football because I love playing."
In 2015, Crofts scored 16 times in 20 appearances for the Koalas U17 side. However, she would switch clubs again, joining Marconi Stallions to play 1st Grade football.
"I got my first taste of NPL 1st Grade [at Marconi]. That set me up for the next couple of years, just getting used to the higher level, higher speed, and playing with and against some quality players."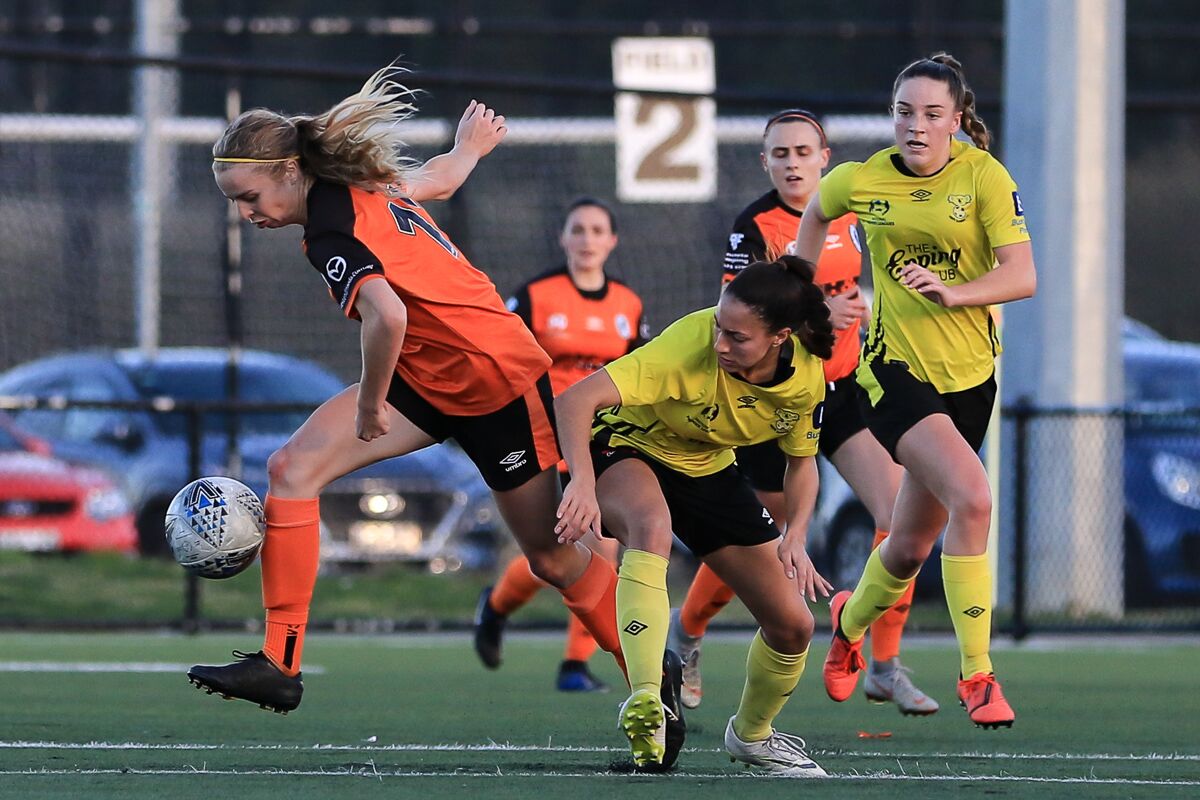 It wasn't until her next move that Crofts would start to feel truly comfortable, as she made the decision to return to Spartans.
"I had a bit of a difference [of opinion] with the coaching that was there at the time, and then the year after I finished at Marconi, those people left Spartans. I was pretty keen to go back, and I was also contacted by the 1st Grade coach at the time (Andrew Mastoris), so I made the move back to Spartans."
An injury early in the 2018 season could have been another setback, but Crofts recovered brilliantly, scoring 23 times in only 13 games for the Spartans Reserve Grade side.
"I started the year in 1st Grade, and then a couple of rounds in I broke my wrist. When I got back to playing, our Reserve Grade team was close to making the finals, so I was asked to play with them to try and push them into the finals. I started playing in Reserve Grade, and I just really enjoyed who I was playing with. I scored two goals in my first game back, and it just kept happening, I just kept scoring."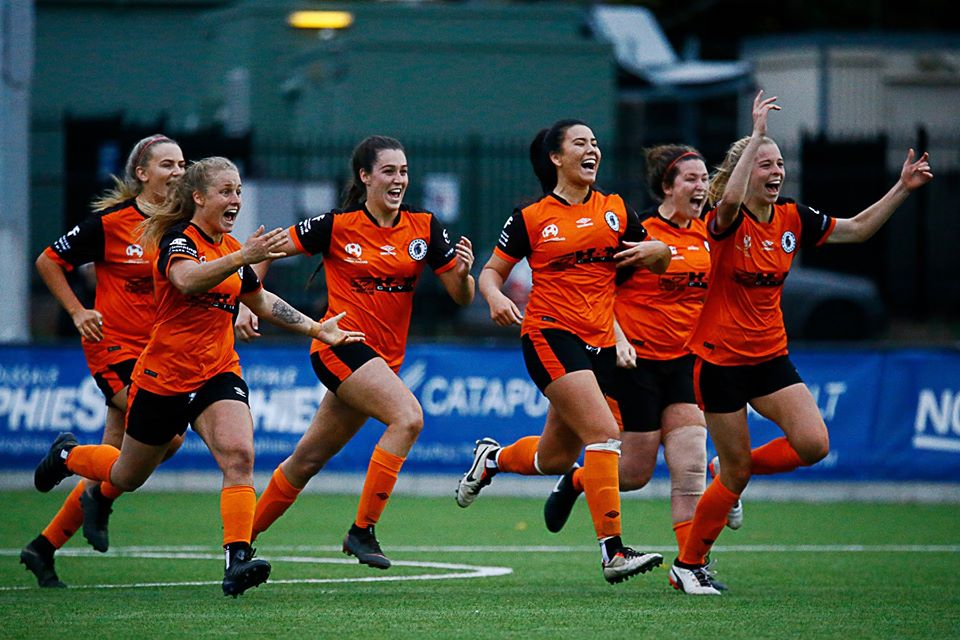 Until this summer, Crofts had spent the break between NPL seasons playing for Mountain Majik in the NSW Futsal Premier League. She credits the indoor five-a-side game with helping her to develop her skills, and she also spoke about how she enjoyed the environment at the club.
"When I was really young, I'd kick the ball past someone, sprint after it and score. Most of my goals at a grassroots level, before I was in a rep environment, were just from being fast. In futsal, you have to adapt to using your feet and being skilful, thinking quickly. Playing futsal helped me do that."
"A lot of the people there are really good friends of mine, both players and coaching staff. We've had a core group that have been there for so many years together. Some people take futsal really seriously, but we just really enjoy playing together and watching our mates. It's a real family club."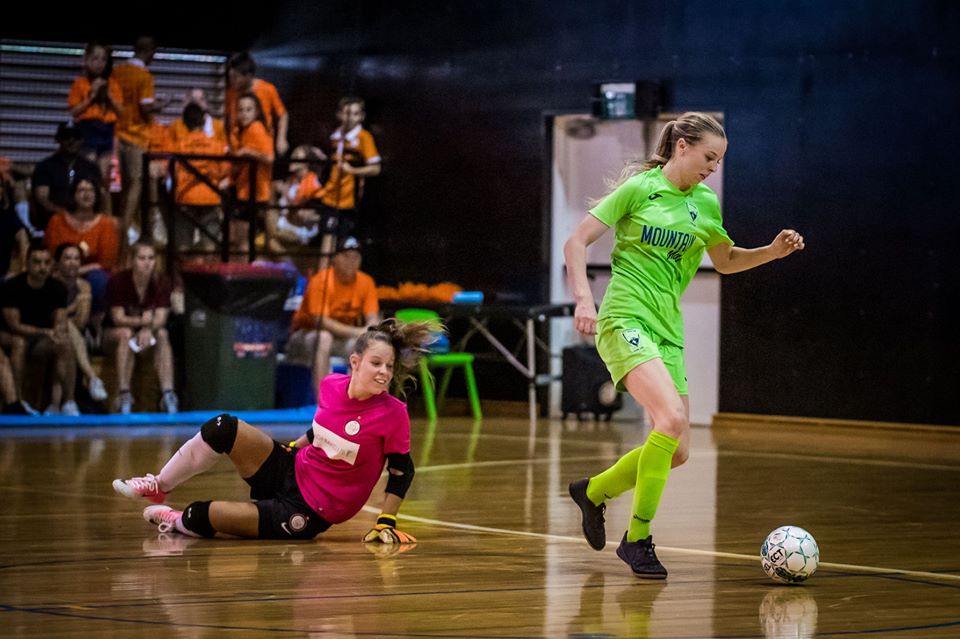 However, playing futsal wasn't just about skill development and having fun. Crofts was almost unstoppable in the summer of 2018-19, winning the Futsal Premier League Golden Boot after scoring 24 goals, and she carried this momentum into the 2019 NPL season. Now back in the Spartans 1st Grade squad, her personal form was matched by the team, who after a slow start made the finals for the first time since 2015.
"After the first three weeks where we hadn't won a game, we were pretty upset, we weren't sure how to fix it. In our fourth game, we beat (defending Champions) Macarthur, and from there we just all got along and worked together. It was just a real team environment, I hadn't played in a team like that before. We really gelled, and became that team that were on a roll. Even if we were struggling or playing badly, we still managed to find a way to win."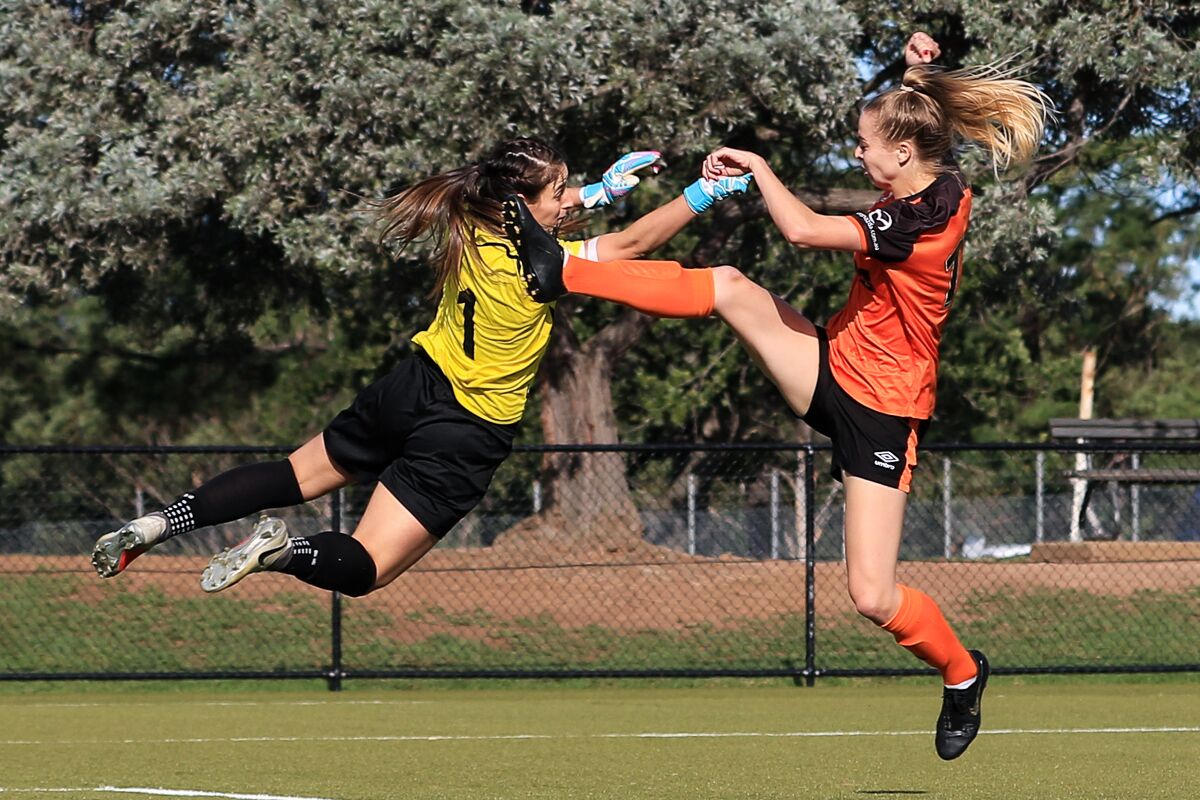 Crofts spoke about the support she received from the club, and the high standard of the NSW NPL competition, as vital in enabling her to receive a W-League opportunity.
"Dave Saliba, Steve Peters (Spartans Technical Director) and Brad Attard (Spartans 1st Grade assistant coach), they really were pushing me this year with extra training, and really instilling in me that I can do this W-League thing," Crofts said.
"It's a testament to the strength of the league that people come from other states to play in it. Having players of W-League level playing, it's a tough competition, and if you can play well at a 1st Grade level, I think it's really eye-catching for W-League clubs."
https://www.instagram.com/p/B4lsmohJtHh/
Following her stunning 2019 campaign, Canberra United and Western Sydney Wanderers showed interest. Crofts would trial with both clubs, but despite being from Western Sydney, it was the team from the nation's capital that would win the race for her signature.
"Heather said that the Canberra United Academy team had a game, and asked if I'd be interested in coming down [to Canberra] and playing for the Academy team. So I went there the next day and played in the team," she said.
"Even when I was going down to Canberra, I had low expectations. I'm 21 now, so I'm considered kind of old to be just getting my first taste of W-League. When she offered me a contract I was shocked."
The surprises kept coming for Crofts, as she made her W-League debut in the opening round of the season against Perth Glory.
"That was even crazier! I'd been training really well, but I wasn't even expecting to be on the bench, let alone get on, and for the amount of time that I did. I literally had goosebumps, it was a feeling like I was on a rollercoaster, my stomach dropped when I ran onto the field."
Things would get even better in Round 3. She made her first W-League start, and scored the opening goal in Canberra's 3-2 victory over Newcastle.
"At training, unfortunately Katie [Stengel] hurt herself, and I was able to step into that role and do my part for the team. It felt good to be able to work into the game, and that's given me a lot of confidence now to either come back off the bench, or to keep starting," Crofts said.
"Before the game, a couple of my teammates were hyping me up, feeling like it [my first W-League goal] was coming. I said 'I don't care how it goes in, I just want it to go in.' It was even better to win and get the three points."
https://twitter.com/WLeague/status/1200668850955534336
Crofts is relishing the opportunity to work not only with Heather Garriock, but also with Canberra's quartet of experienced foreign players.
"Heather's very professional, and I love that she's honest. She's hard, but she's always the first person to praise you and let you know how well you're doing," she said.
"You see big names like that and you think of them as the big names, but they're just normal people and we all get on really well. They teach me so much at training, so I'm really loving getting to know them as people, as well as learning from them and playing beside them."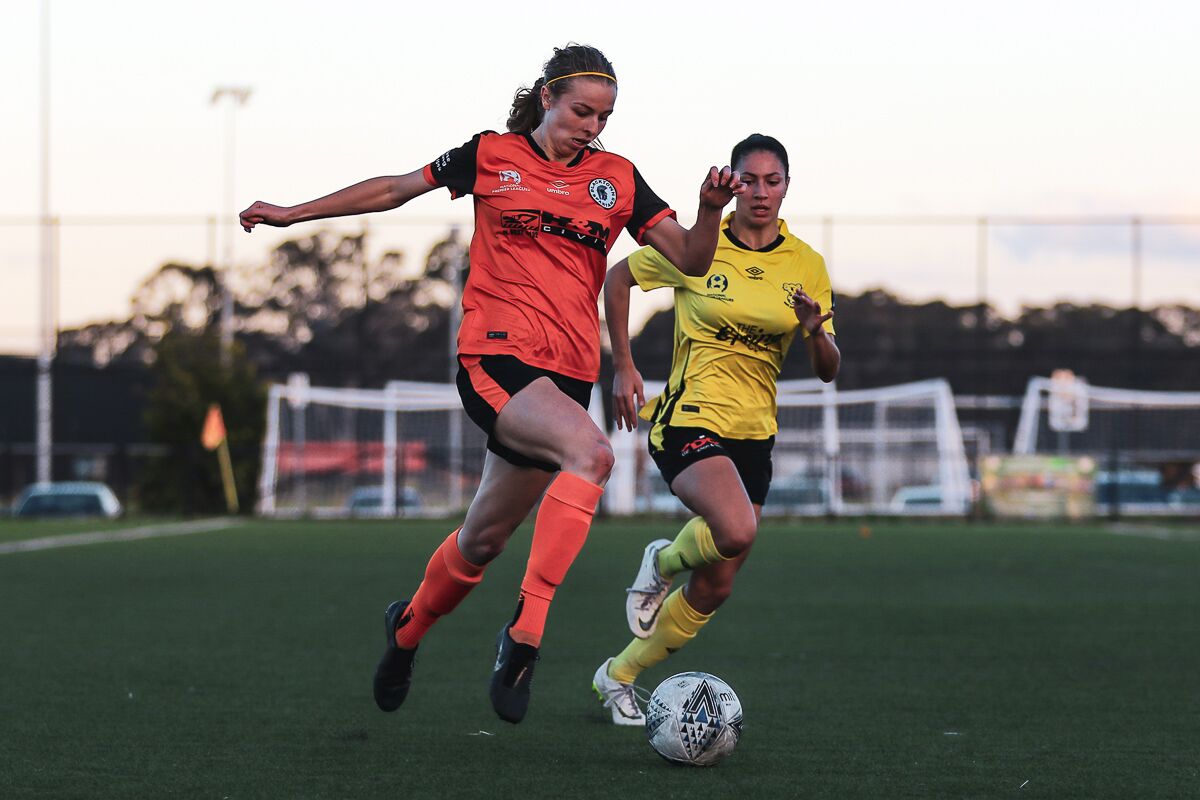 It's heart-warming to see that her persistence has paid off. As a player who has taken an alternative path to the W-League, Crofts has a message for young players who may be going through a difficult period.
"It's not always a bad thing to be cut from a team, or to be told 'no'. When I was at Institute, pretty much every single player in the team that I was with were either training with W-League clubs, in the Young Matildas, or breaking into that level, and I was kind of just … there. My year at Institute, I don't think it went well for me, but the resilience I got from it was really good, to just focus on myself and what I can do, rather than what other people your age might be doing. You need to focus on yourself, and if you keep working hard and all that kind of stuff your time will come."
Crofts has ambitions to play abroad, but for now she realises that there is a lot of work ahead of her.
"I would love to keep playing in the W-League as long as possible. Travelling around Australia and then hopefully around the world, playing the sport that I love, is the dream. I'll just keep pushing and working hard to keep my spot at W-League level and then go from there."