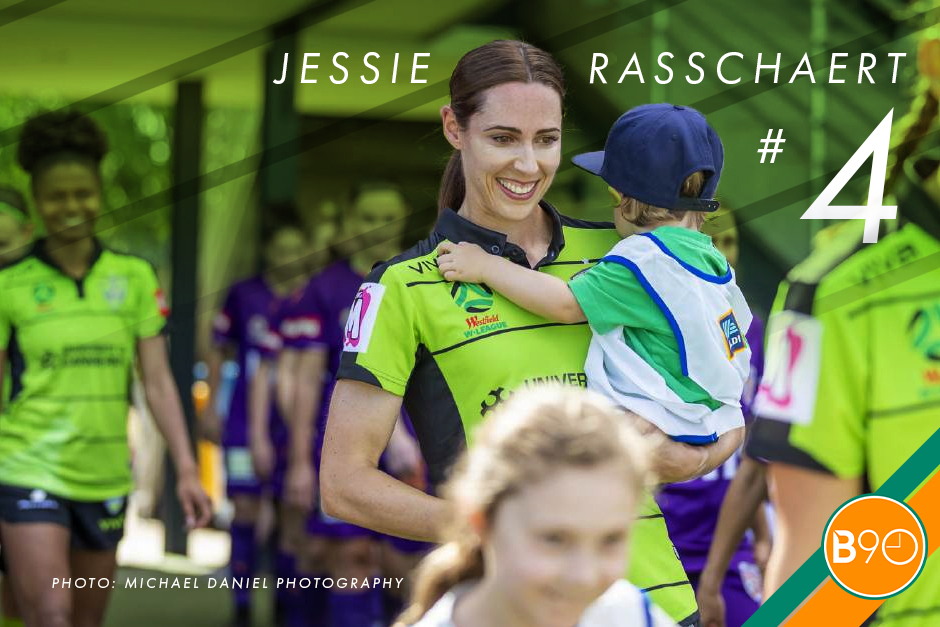 Canberra United defender Jessie Rasschaert has had some big moments in the last six months but they don't come any bigger than welcoming a new child into the world.
Rasschaert's wife Jenna is due to give birth on January 9th, the same day as Canberra United's Round 9 clash against W-League high-flyers Melbourne City at ABD Stadium. This is Jenna's first baby, with Jessie having welcomed son Tristan two years ago.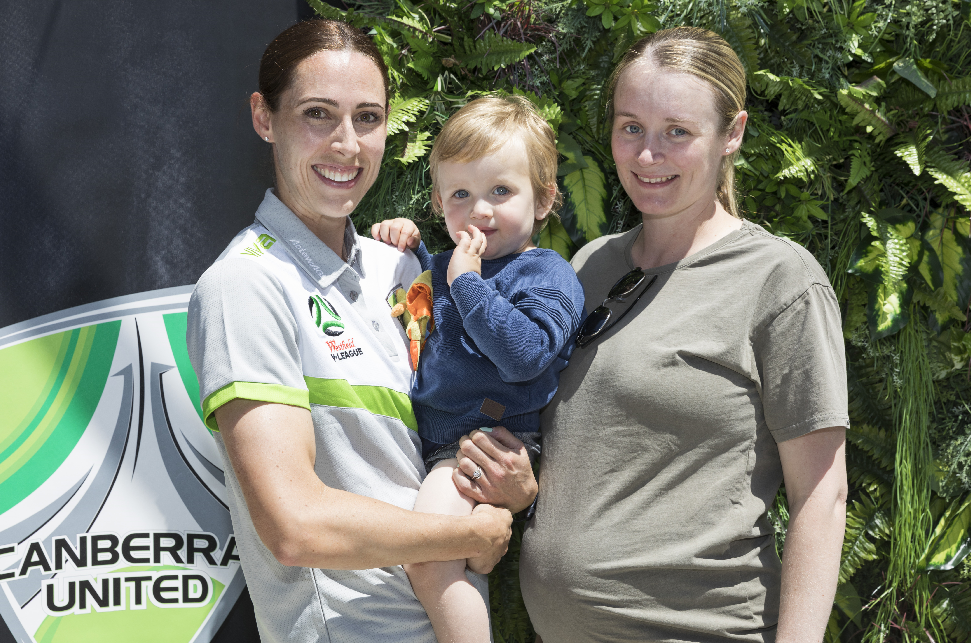 Rasschaert will not be travelling to the game as she stays in Canberra for the birth. In her first W-League season, following another Capital Football NPLW treble with Belconnen United – where she was named Player of the Season for the competition – Rasschaert hit the ground running as a starting defender and has forged a reliable partnership with fellow defenders Kayleigh Kurtz and co-captains Nikola Orgill and Karly Roestbakken.
Rasschaert's achievements are all the more remarkable when you consider her parenting responsibilities, her full-time job as a physiotherapist, and her inaugural W-League season while in her early 30s.
"It has been a struggle at times juggling everything", Jessie explained.
"We're lucky that we have great family support in Canberra, with others from Jenna's side of the family visiting over the coming weeks from Queensland, which will also help. Jenna is excited and nervous with this being her first baby, and she has been wonderfully supportive of me during the W-League season."
Rasschaert will be only missing this one game, and is happy indeed with how the team has come together and gelled.
"Heather [Garriock] and I spoke about all this before the season. We understand this is a professional league but I'm grateful there have been allowances given on both sides and it's all been part of a really welcoming environment; everyone gets along so well in this group".
https://twitter.com/CanberraUnited/status/1215107897518018560?s=20
Beyond 90 sincerely wishes Jessie, Jenna, Tristan, and baby all the best.