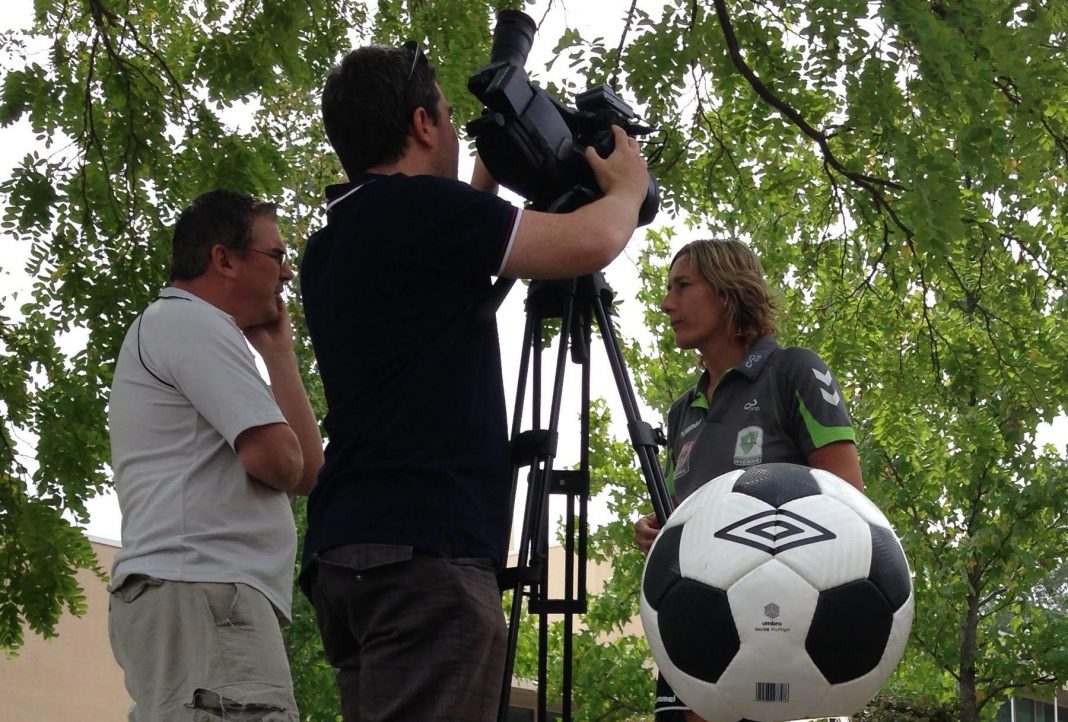 As footballers and fans we're pretty good at grief. Whether we've trained for hours, weeks, months, years to achieve our dreams just to see them shatter, or pinned our weekly emotions on the outcome of our team's fate each week and each season and ride the extreme highs and gut-wrenching lows with them, we've all shed our share of tears.
But nothing sport serves up comes anywhere near the grief of losing someone from our football family. We lost one of the best this week when Liesbeth Migchelsen passed away on 26 May in Holland after a short battle with cancer at the age of 49.
Australian fans know Migchelsen through her successful two-year stint at Canberra United, filling big shoes left by European compatriot Jitka Klimkova, who had led United to the W-League's first undefeated Championship title.
In Migchelsen's first season in charge, she steered Canberra United to their second W-League premiership in 2013 (Season 6), and to a famous Season 7 championship over home side favourites Perth Glory in 2014.
Migchelsen played 95 times for the Dutch national team before entering the elite coaching ranks. Her work rate and tenacity were her trademark.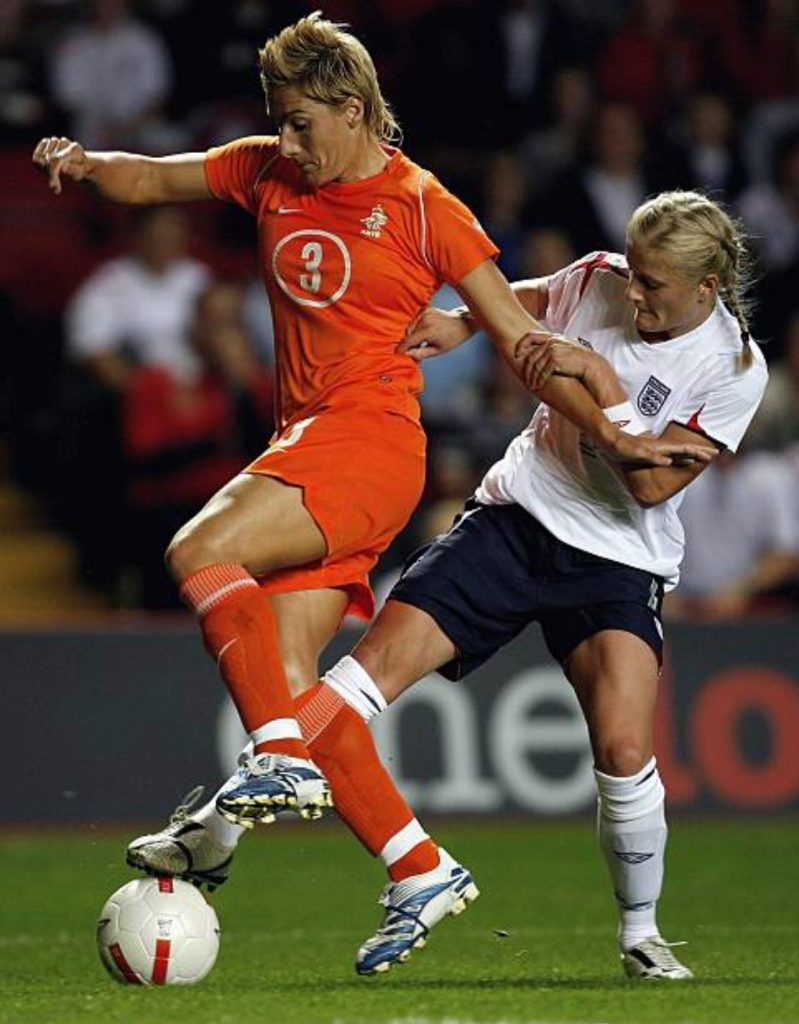 Speaking to the Canberra Times' Lee Gaskin before the 2014 Grand Final, then captain Nicole Begg described Migchelsen as a "really intense character", but "underneath she's a bit of a softy at heart".
"You've just got to push through that tough exterior," she said. "She's very demanding in what she wants, she speaks the truth, she's very upfront, so you know where you stand with her, which is good."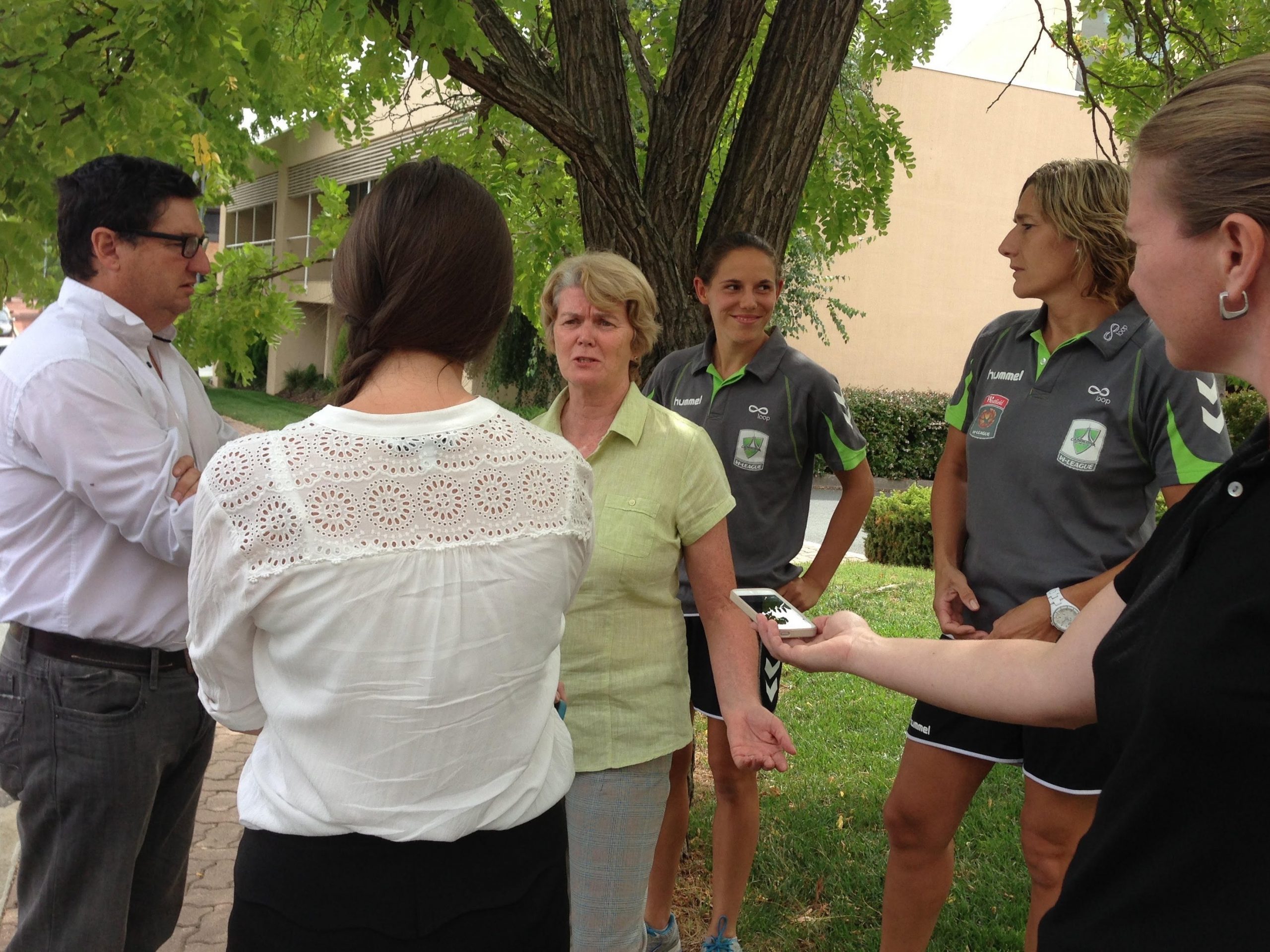 Rae Dower Remembers
Rae Dower, Migchelsen's assistant throughout her tenure at Canberra United described the leader as "a special, unique individual who was fiercely independent and a quality person. She was honest, fair, compassionate, empathetic, generous, a crazy 'Dutchie', with a wicked sense of humour and most of all a dear friend."
Dower was self-proclaimed 'good cop' to Migchelsen's 'bad cop', providing a balance in the coaching team to allow for the head coach's outwardly serious approach to the game and the Australian playing group's more laconic veneer.
As a coaching team, they were bold and ambitious, strategic and deliberate, as Dower explained when asked about the elevation of defender Nicole Begg (nee Sykes) to the captaincy role in Season 6.
"Lizz and I didn't think there needed to be mass changes that first year. After all, the bulk of the team had gone through undefeated two years earlier in winning the double. The club had a strong, successful culture and we felt the players just had to shift their mindset to bring back some self-belief. We wanted to try a few positional adjustments within the squad, some subtle changes tactically in the way we wanted to defend, but our main priority was to harness the existing culture within the club and at the same time increase standards around work ethic, fitness and accountability with some good banter in between.
"In regards to the change in the leadership group, sometimes you do things not to 'take away' the role from one player so as to give it to another, but you recognise that another player might have great leadership potential so you are wanting to provide them with that 'opportunity'.
"Brushy [Ellie Brush] was always going to be a leader within the group. That was one of her great strengths as a player and by virtue of her position as a centre back and that was not going to change whether she had the title of 'Captain' or not. She had led the club to much success in the years prior and there were a number of senior players in the team who displayed leadership skills too.
"What Lizz and I observed though was that Nic [Begg] had outstanding leadership potential and that giving her that 'opportunity' to formally lead the team, take that next step in her own personal and professional development can actually help players take that next step in their performance too, which obviously benefits the team performance.
"Lizz and I had both captained teams throughout our own playing careers and we were both in agreement that as a foundation player, Nic deserved that opportunity. Some players find the extra 'responsibility' of leadership as a burden and it detracts from their performance. Not Nic though, she loved it! She relished the extra responsibility and grew in confidence on and off the field.
"Lizz and I would often match up Nic and Ash [Begg's twin sister] in 'contested' situations within training and it was at times brutal. But the level of competitiveness grew within the squad and it helped to drive up the intensity. The culture within the group was that we wanted eleven leaders on the park every single game and Brushy and the other senior players continued to play their part and support Nic in the role."
Another memorable and brave tactical move in Migchelsen's era was the big call to include the young Grace Maher in her debut W-League start, playing away from home in the W-League grand final in Perth.
"Season 7 was a bit different as we had to start the league a little earlier and it finished before Christmas due to Australia hosting the Men's Asian Cup. As a result of the early start, Kendall Fletcher was our 'Guest Player'. The rules at the time were that the guest player had to play all their games in a row. We had planned on starting Kendall so that she would be available for the Grand Final if we made it, but we had dropped some points in early games and needed to start winning to put us back in finals contention.
"Lizz and I discussed all the options with Kendall and we came to the agreement that we needed to bring her in a game earlier than planned. Kendall was all about the team and just wanted to help us get back to our winning ways. As the history books will show, she made an immediate impact and we got ourselves back into finals calculations.
"Our last three games will go down as folklore for the club. Victory over the premiers Perth Glory at home 2-1 to make the finals with the greatest goal I've seen in W-League history from an Ash Sykes volley catapulted us to a semi-final against Melbourne Victory at Kardinia Park, Geelong.
"You can imagine what Lizz thought of playing on an AFL oval … "WTF Raeza!!!". A thrilling penalty shoot-out ensued and it was set up perfectly with Kendall scoring the winning penalty that propelled us into the 'Big Dance' to face Perth Glory in Perth. It was poignant as that would now be Kendall's final kick for the season and she would have to cheer us on from afar in the GF.
"Our thoughts went immediately to who was going to accompany the grand dames Caitlin Munoz and Lori Lindsey in our midfield trio. 'Grilly' [Grace Gill] had some niggling injuries that season and didn't have a lot of recent minutes under her belt and youngsters Julia De Angelis, Grace Maher and Holly Houston were our other options. I'd been lucky enough to coach the 'kids' at the ACT Academy of Sport all year and knew both their games well. None of them would be able to last the full 90 minutes so it was really a matter of who would start the match and the game situation would determine who our substitutions would be.
"The mark of Lizz as a leader was that her ego never took over. She deferred decisions like that often and for the most part, we worked together as co-coaches. She valued my coaching knowledge and experience and we had great mutual respect.
"I knew the 'kids' better than she did and she knew it. We discussed Perth Glory would almost certainly set up in their 1-4-4 (diamond)-2 formation and we took extra confidence from beating them a fortnight earlier. Their danger player and immediate opponent was Collette McCallum. Grace Maher and her were so similar in their games, albeit at opposite ends of their careers, but they were both left-footed playmakers with the silky skills.
"We just felt that as a slightly built 15-year-old, Grace wouldn't have been up for a brutal matchup against a robust defensive midfielder that would kick the heck out of her and in that instance 'Grilly', Holly or Julia would get the nod.
"Collette wasn't that kind of player though and they wouldn't be expecting Grace [Maher] to play… they wouldn't have really known much about her. So it was decided during the week, depending on how the players backed up after extra time and penalties the week before that Grace Maher would start the match. Grace handled it superbly and contributed a great assist for our first goal to Steph Ochs.
"With the game in the balance just after half time, the tank was empty and on came 'Julio' [de Angelis] to close the game out. As rank underdogs, we played some scintillating football that day and upset the hosts to win the Championship 3-1 and bring the trophy back to Canberra. It was a tired old 'red eye' flight from Perth that night after some raucous celebrations. Poor Grace and Julia had to head back to school the next day while the rest of the team headed to the Duxton."
Images Courtesy: Ann Odong
Dower warmly reflected on Migchelsen's coaching style and personality this week.
"Lizz was a strategic thinker, a great tactician and had expectations around professional standards. She definitely raised the bar for Canberra United and for the W-League.
"At times players and staff didn't know if she was serious or not because of her dry humour and perfectionist demeanour. They would joke that when they first met her, that gripping handshake would leave them feeling instant respect and a sense of her strong character. She really cared about her players and staff and was always mindful to put the person before the athlete. Her 'bark' of course was much worse than her 'bite' especially amongst her infamous swearing outbursts as she played the 'bad cop' well to my 'good cop'. She was actually very funny and we shared much banter over 'long blacks' at the AIS offices planning training or analysing matches.
"Personally, we just clicked, right from day one…you either got 'Laurel and Hardy' or 'Cagney and Lacey' (that's one for Google younguns), and sometimes both at once!!! If you were lucky enough to earn her trust and come into her inner sanctum, it was the biggest compliment she could pay you.
"She had so much more living and giving to go. It's a reminder that sometimes life is not fair and it can be really cruel. I miss her already but feel blessed to have the memories and to have shared such a big part of my life with her. RIP 'Lizzie' mate…until we meet again. xo"
Former Capital Football CEO, Canberra United General Manager and current Football Federation of Australia Board Member Heather Reid described Migchelsen as an exceptional coach who was able to get the best performance from all her players regardless of their experience. Reid said Migchelsen was also "a great mentor to her staff and a loyal friend to those who were privileged to work with her".
Our thoughts are with family and friends of Lizz Migchelsen and may she rest in peace.