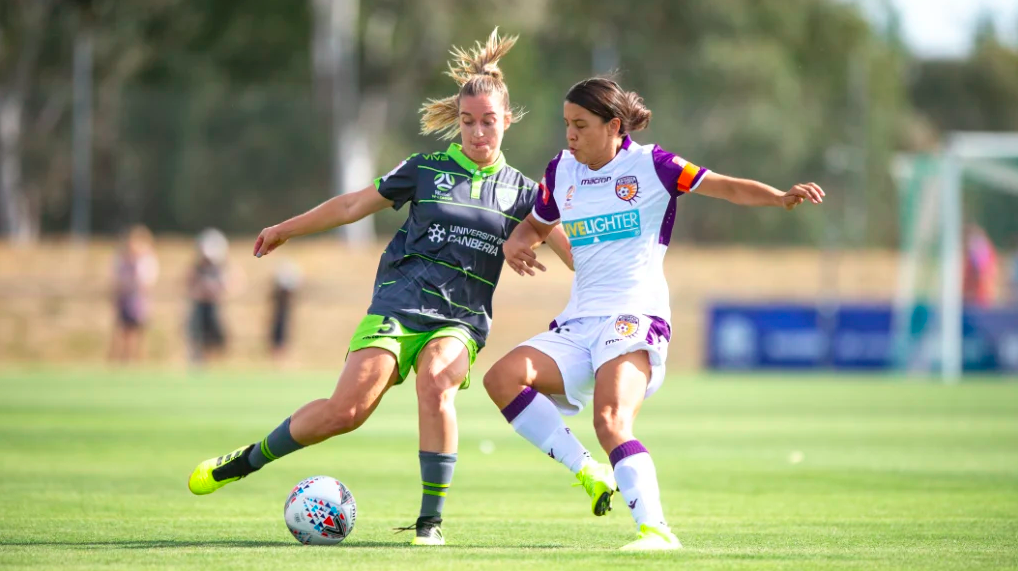 An increase in the W-League's minimum salary was announced today, after Professional Footballers Australia (PFA) and Football Federation Australia (FFA) agreed on a one year extension to the league's Collective Bargaining Agreement (CBA).
FFA Head of Leagues Greg O'Rourke explained that the extension, which is set to expire on 30 June 2020, includes significant steps towards gender equity in remuneration for W-League players.
"FFA has worked with the Australian Professional Football Clubs Association (APFCA) and PFA to achieve an outcome that delivers on the gender equity principle of "same base pay for same base work", for players on the minimum remuneration in each league respectively."
Under the new CBA, the W-League's minimum salary for the season will rise to $16,344, an increase of 33% on the 2018/19 W-League season. The increase is based on the minimum payments for A-League players, meaning that W-League players will receive equivalent remuneration based on an hourly rate.
PFA Chief Executive John Didulica stated that they were delighted to be involved in securing a breakthrough for women footballers, and reiterated the PFA's commitment to "entrenching gender equality across minimum standards such as pay."
Didulica went on to say that "We're very proud that we have been able to anchor the minimum conditions for W-League players to those of A-League players. It's a moment in time that the players should be proud of."