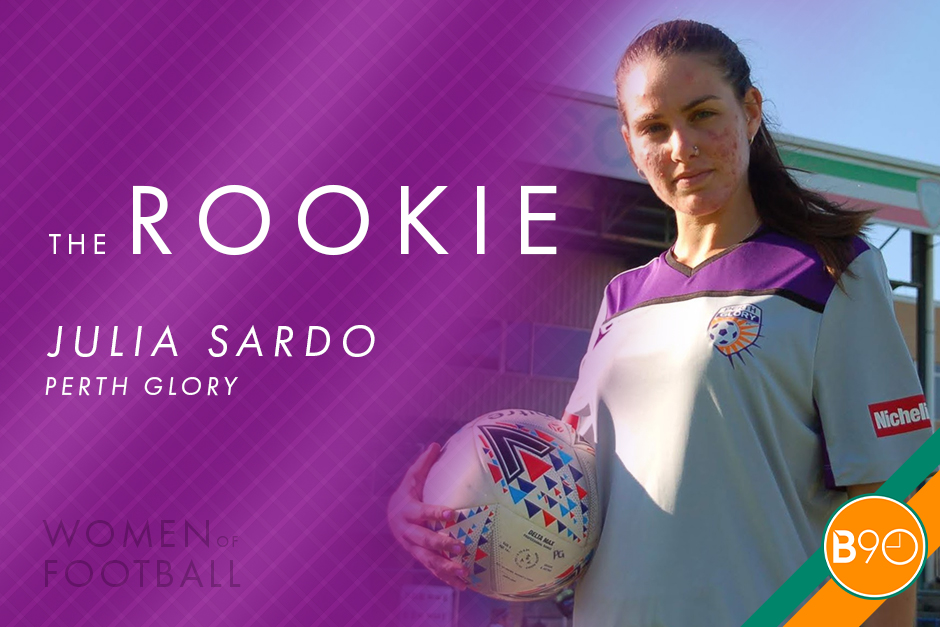 In this series of Beyond 90 articles, a standard set of questions is posed to women who have different roles both in and around the 2019-2020 edition of the W-League.
This instalment focuses on the Rookie, with Perth Glory's Julia Sardo answering the questions. After returning from injury to the Victorian NPL with Alamein, Sardo has headed west to join the Glory.
Previous instalments in this series:
The Team Captain
The Referee
A Player's Mother
The Photographer
The Coach
The USA Fan
The International Advocate
The Club Administrator
1. Who or what got you into the game of football?
From a young age I was always in love with the game. My primary school sports teacher advised me to join VPSSA (Victorian Primary School Sports Association) to play with TeamVic and so I did.
2. What is your favourite memory of a football game?
One of my favourite memories would be scoring the winning goal in a cup final.
3. What was your first W-League game?
My first W-League game was for Perth Glory, playing against Canberra United in the 2019-2020 season. I've been following the W-League ever since it started.
4. Who is your favourite female player in the world? 
Marta.
5. What is your Perth Glory game day routine? 
I wouldn't say I have a specific routine. I like to think about what I need to do for my game. I believe affirmation is a big part of my pre-game, I say to myself that I'm going to perform well and dominate, I love to pump myself up, and not only perform well for myself but for my team, friends and family.
6. What is one thing that will always make you think of football?
My tattoo on my right shin that says calcio, which means soccer in Italian.