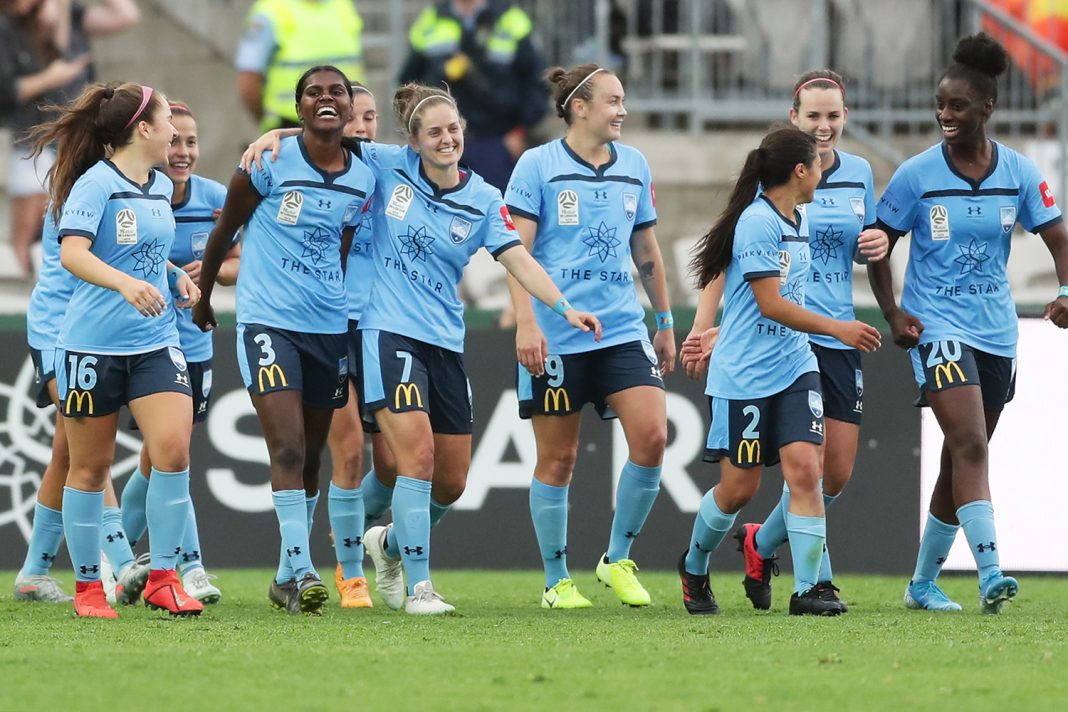 Sydney remains confident of exacting revenge over semi-final opponent Melbourne Victory, even after being outclassed by the Navy Blues in their last encounter.
Despite the 3-1 loss at Docklands Stadium a fortnight ago, Sydney fullback Lindsey Agnew said the team was ready to make the step up needed to beat their long-time rivals and qualify for next week's championship decider.
"I think you're going to see a totally different side come the weekend," Agnew said.
"I think there's an extra added pressure of being a semi-final, these last couple of weeks of training have been intense, we're definitely ready to go over and redeem ourselves."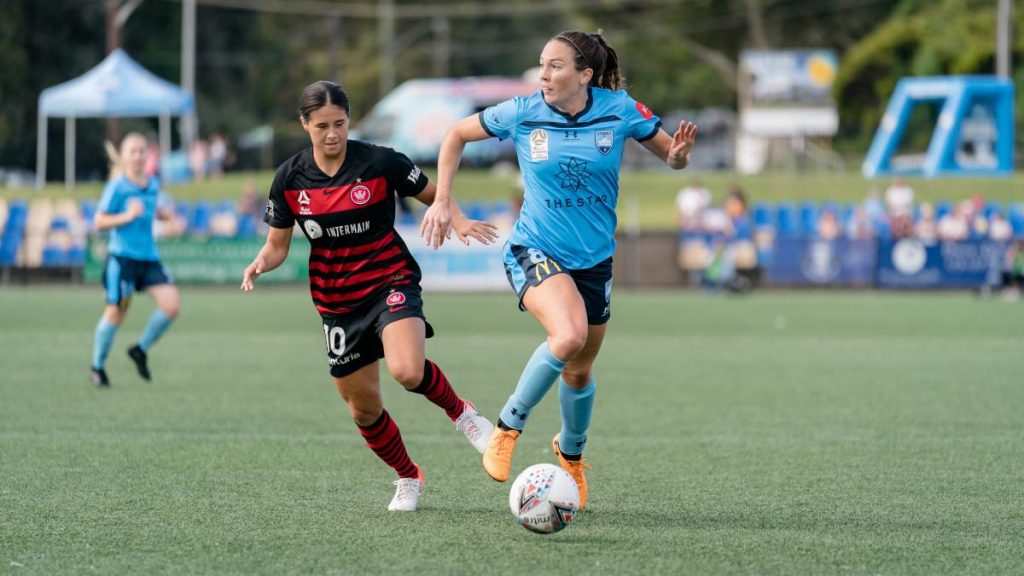 Sydney were completely outplayed in the final match of the regular season, owing mostly to an accumulation of individual errors and a two-goal, player-of-the-match performance by Melbourne winger Darian Jenkins, who ran Agnew ragged for the 86 minutes she was on the pitch.
Even so, Agnew said the Sky Blues have worked across the international break in training to eliminate the mistakes on the ball that cost the side so dearly last time out.
"We've been working on a lot of our movement off the ball and finding our spaces that we can play into," she said.
"I think the last game a lot of us struggled to connect our passes, going into the next game that's something we'll definitely be better at."
For Agnew, this match has been just a month in the making, having joined the Sky Blues in the January transfer window, but the Canadian striker-turned-fullback is more than aware of her team's championship pedigree.
"That's one reason I wanted to come here, because this team is a playoff team and I want to defend the championship from last year," Agnew said.
"I'm glad to be a part of the team and able to come and help them hopefully bring home that silverware."
For other players however, this weekend's semi-final marks another major step forward in their professional career.
Young midfielder Taylor Ray, who missed most of last season due to a ruptured knee ligament, said that missing out on her side's championship run was a major motivator while returning from such a serious setback.
"Unfortunately I was injured for last year's semi-final so for me it's been such a big goal of mine and something I've been looking forward to throughout my whole injury process," Ray said.
"I think it's a big reward from all the hard work I put in last year during my recovery.
"Even though I wasn't training consistently with the team but doing my rehabilitation, prehabilitation and gym sessions it just shows that if you put in all that work you'll get something out of it."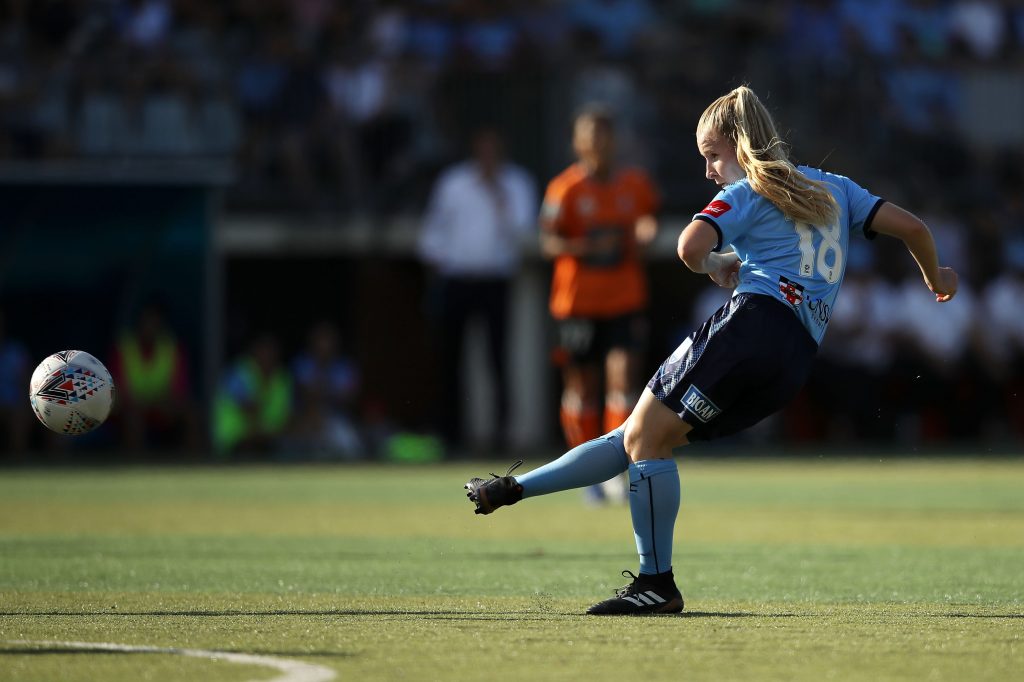 Ray's burgeoning midfield partnership with fellow Young Matildas star Amy Sayer has been a bright spot for Sydney since the departure of Caitlin Foord and Chloe Logarzo to English WSL clubs Arsenal and Bristol City respectively.
Along with Sayer, wingback Angelique Hristodoulou and striker Remy Siemsen, Ray has contributed to a youthful reinvigoration of the Sydney starting XI, and she believes that the side has nothing to fear going into this weekend's win-or-go-home fixture.
"I'm just hoping that we can play our own football and prove to everyone why we were champions last year and that we are just as strong no matter what we have," she said.
"[The loss against Melbourne] helped us realise our weaknesses that they exploited so we've just been training how we normally train but specialising in areas we can abuse to hopefully break them down."
In reality, Sydney has every right to be confident heading into Saturday's match; of all W-League clubs, it remains the only one to have featured in every finals series since the inaugural season, winning nine of its 17 finals matches, including three grand finals.
That experience in big matches will stand the team in good stead, especially against a Melbourne side yet to register a win in the playoffs since lifting the trophy back in 2014.
Of all Sydney's experienced players though, no one is more used to playing in big games than club captain Teresa Polias.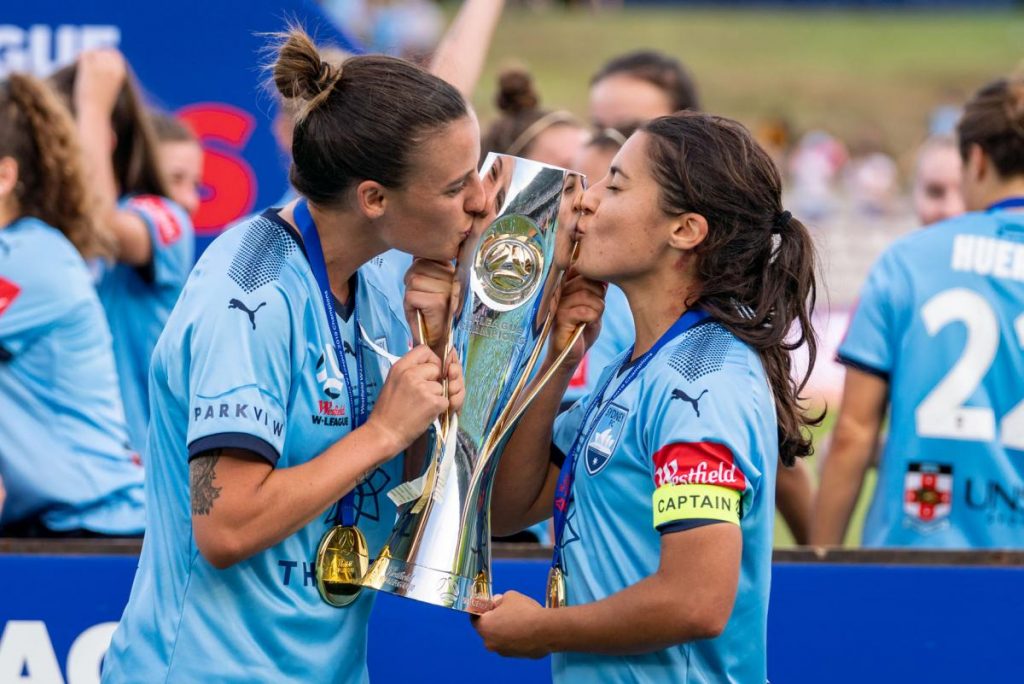 The only member of the Sydney team defeated by Melbourne in the 2014 semi-final still with the Sky Blues, Polias will be making an incredible 15th finals appearance on Saturday, and knows better than anyone what it takes to win matches like these.
"Last week's loss to [Melbourne] was just a small bump in the road; we're coming out better than ever, playing to win," she wrote on the club website.
"This is almost as big as the final day; you don't want to get this far only to give it all up now."
"Beating them on their own turf and knocking them out of the competition is one of the best things you can ask for."
---
Melbourne Victory vs Sydney
Epping Stadium
Saturday 15 March – kickoff 2pm
Read more Beyond 90 W-League coverage.