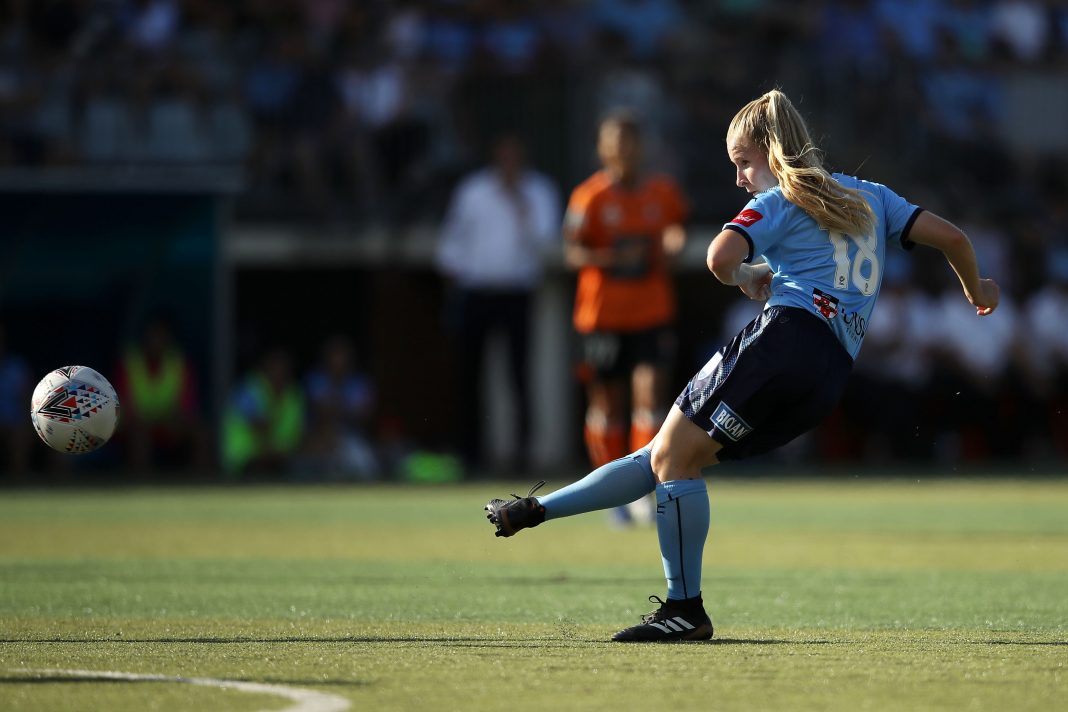 'Pop' – it's the stomach-turning sound every footballer has nightmares about. An awkward pivot followed by a twisting of the knee that throws them to the ground in complete agony.
It was a sequence of events that was all too familiar to Sydney FC young-gun Taylor Ray. Along with the excruciating pain and realisation that her career was on hold for another 12 months, it was the second time in two years that the then 17-year-old had ruptured her ACL (Anterior Cruciate Ligament).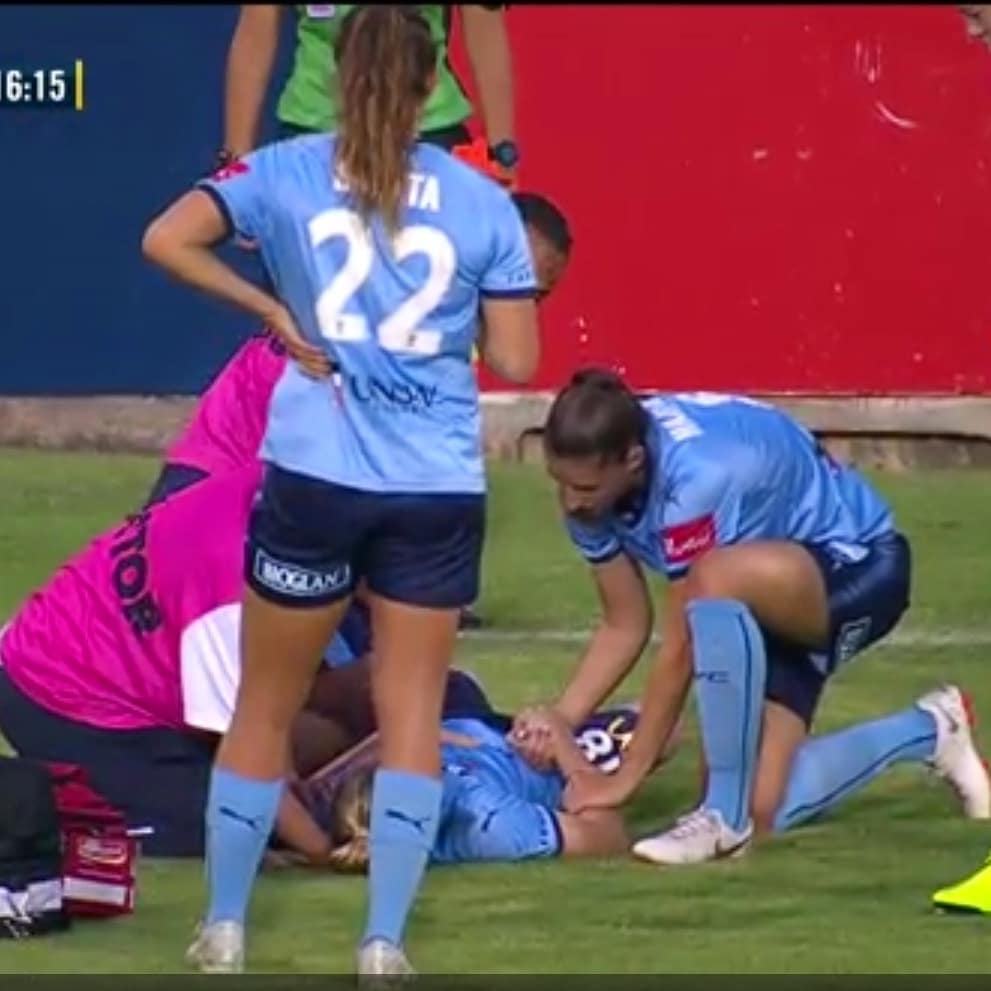 Many W-League fans would remember when Ray went down. There was a standout moment where she grasped her left knee and repeatedly cried out for teammate and close friend Amy Harrison.
Ray had only been back in the game for 12 months after spending a year recovering from an ACL injury to her right knee, and had been making great strides with both the Young Matildas and Sydney FC.
She made her W-League debut in the 2017/18 season, scoring her maiden W-League goal against Melbourne Victory on Australia Day 2018.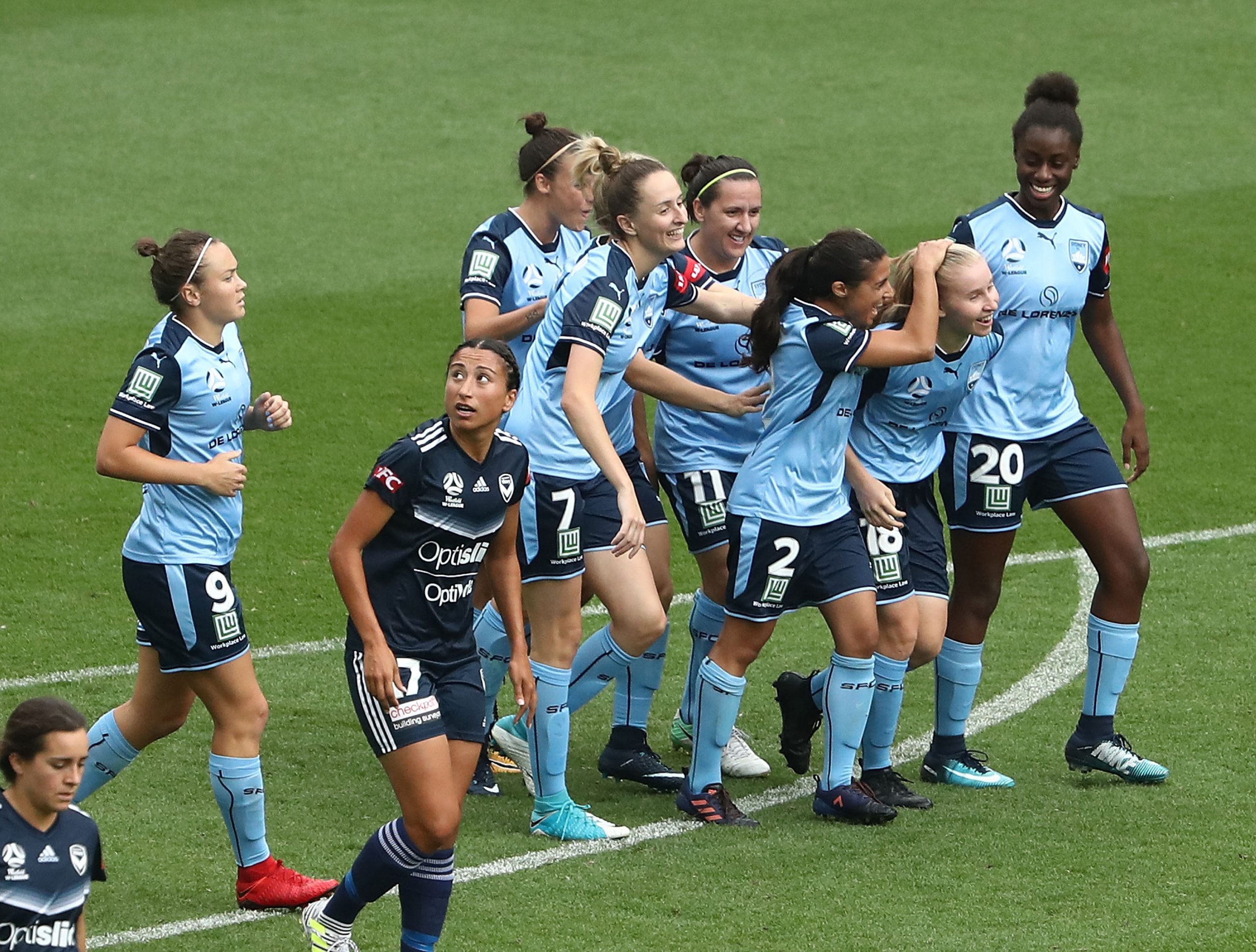 Her impressive form had led to her becoming a regular starter for Sydney, and it seemed like everything was looking up for the youngster.
It was on 10 January 2019 that Ray was preparing to play a pivotal role in a derby against crosstown rivals Western Sydney Wanderers, and she was raring to go.
"I felt really good that day, I was so excited to play," Ray said.
"I was starting, my mum was down in Sydney to watch … I just felt really pumped for that game.
"I stuck to my normal routine, did all of my usual pre-game rehab, ate right and for the first 15 minutes, I was playing really well. I was full of confidence, then it was like a switch flicked.
"I don't know if there was something going on in my head, but I knew I needed to make this tackle.
"One minute I was running and the next I felt my foot get stuck in the turf and my knee started to turn in," she explained.
"I tried to change direction to pull my knee out of it, but it was too late. I heard it pop and instantly collapsed in excruciating pain … I can't even describe how painful it was.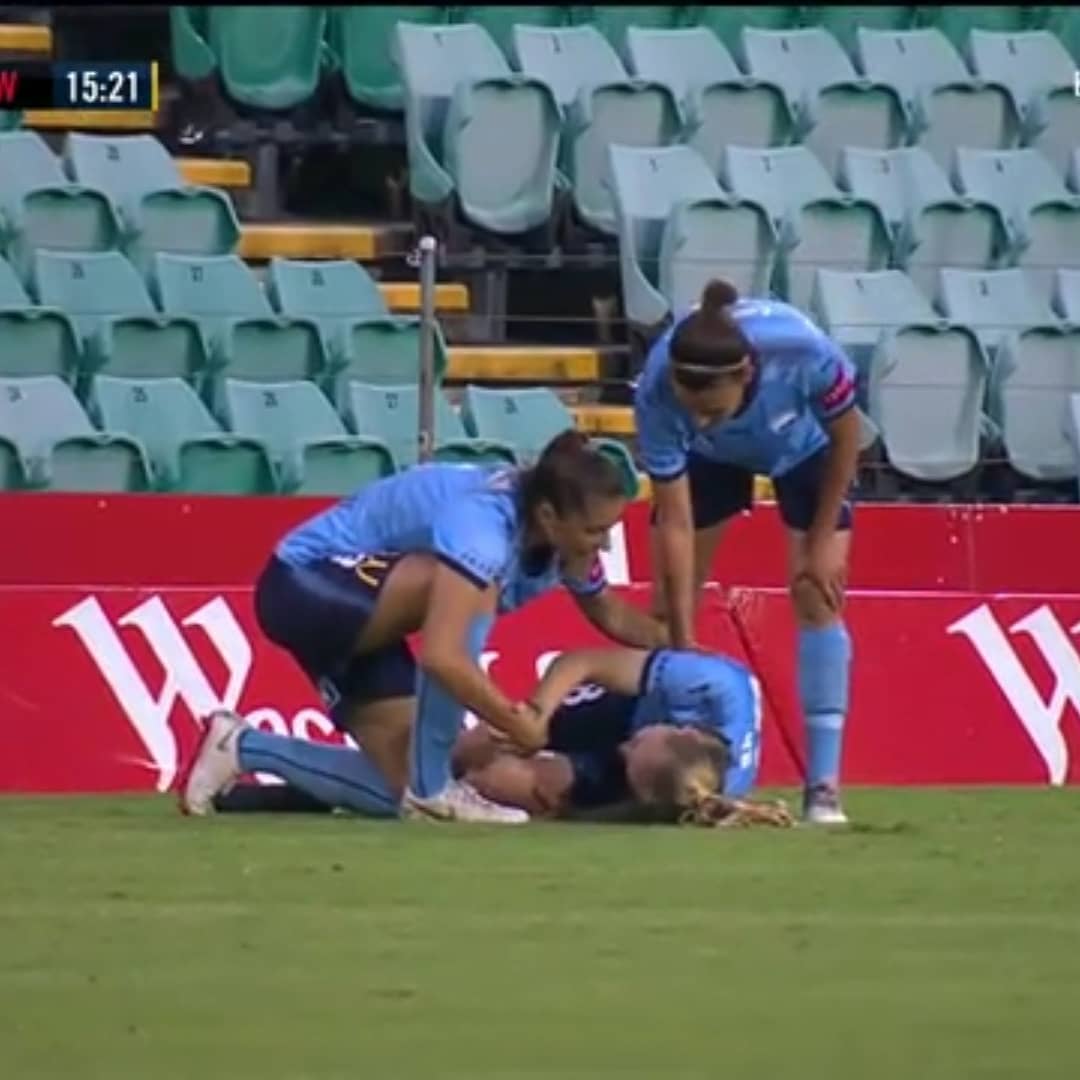 "I just remember calling out to Amy. I screamed her name a few times and the next minute I remember her coming over and holding my hand.
"I opened my eyes and saw her tearing up a bit, so deep down I knew, it was my ACL."
A former Sydney FC and current Western Sydney Wanderers midfielder, Harrison has also suffered two ACL injuries during her career, one in 2015 and one in 2018.
After the match, Harrison said seeing her teammate and friend go down to such a devastating blow for the second time left her heartbroken.
"It hit me hard. I saw it happen and I knew straight away… I think she knew," Harrison told W-League.com.au.
"She screamed 'Amy' a fair few times, it broke my heart to see her go down again.
"Usually when you've done it once, you know."
And Ray knew.
"As I was laying on the pitch, I just felt this rush of emotion and my heart broke," she said.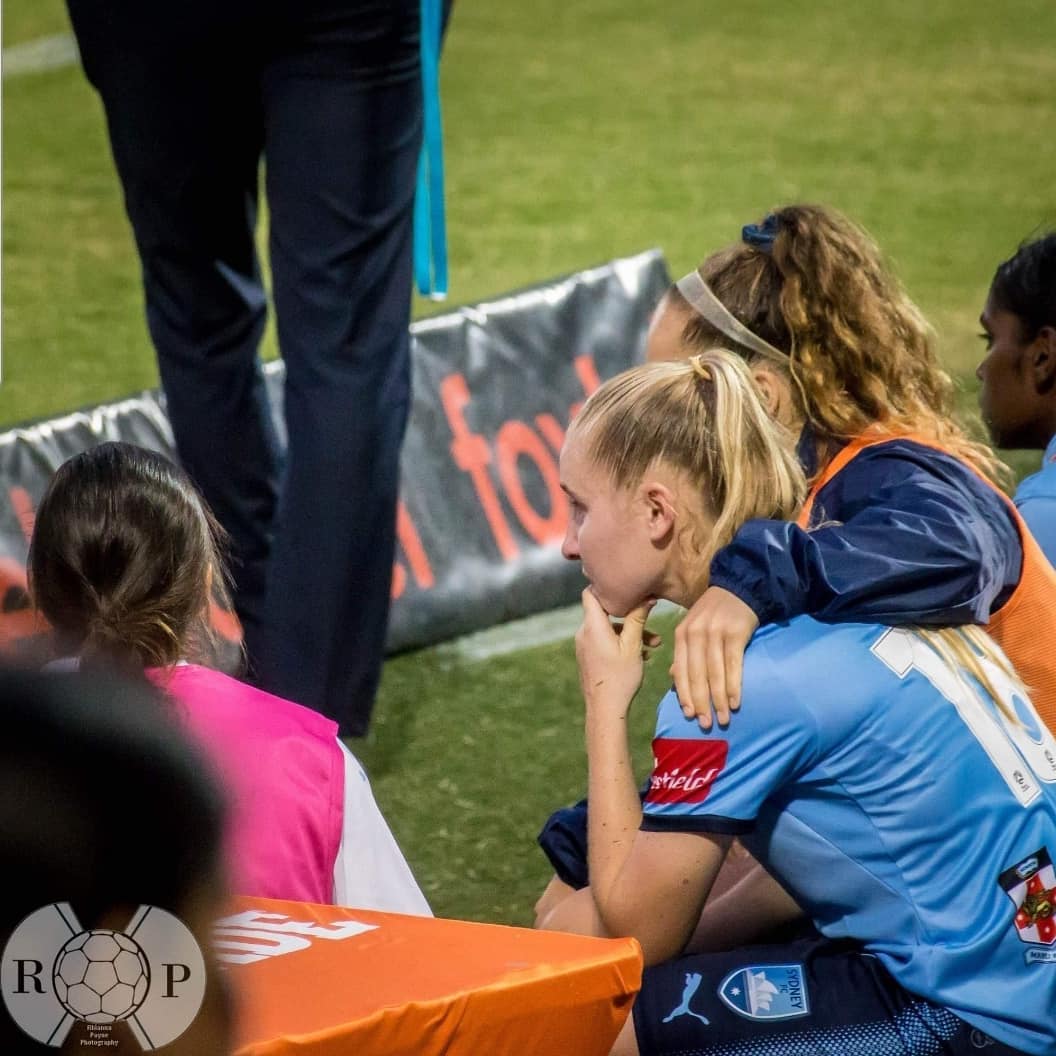 "I tried to stay optimistic while I was on the bench. I could feel everyone looking at me, then Julia [Vignes] gave me a hug and that's when it hit me. I started crying there on the bench," Ray continued.
"I went into the change room to have a moment to myself. I remember wanting to see what time I did it or what other influences it could have been. I was asking myself, 'Did I warm up properly? Did I not go in and tackle right?'
"I was going through all these questions in my head but coming up with no answers as to how it could've happened or what more I could've done to prevent it.
"I remember checking my phone and having a hundred messages. I just threw my phone. I couldn't deal with it," she said.
"I kept repeating to myself, 'Why me? why this? not again'."
Ray's "not again" was not only in relation to injuring her ACL, but to the psychological struggle she knew she was going to have to face.
At the age of 15, the North Queenslander uprooted her life from the regional city of Townsville to the big smoke of Sydney where she "didn't even know what public transport was," to chase her footballing dreams.
The youngster moved in with a host family after being noticed as one of Australia's up-and-coming elite footballers.
She played under the Football NSW Institute and Future Matildas Programs while studying at Westfields Sports High and in her first game for Westfields, she tore her ACL.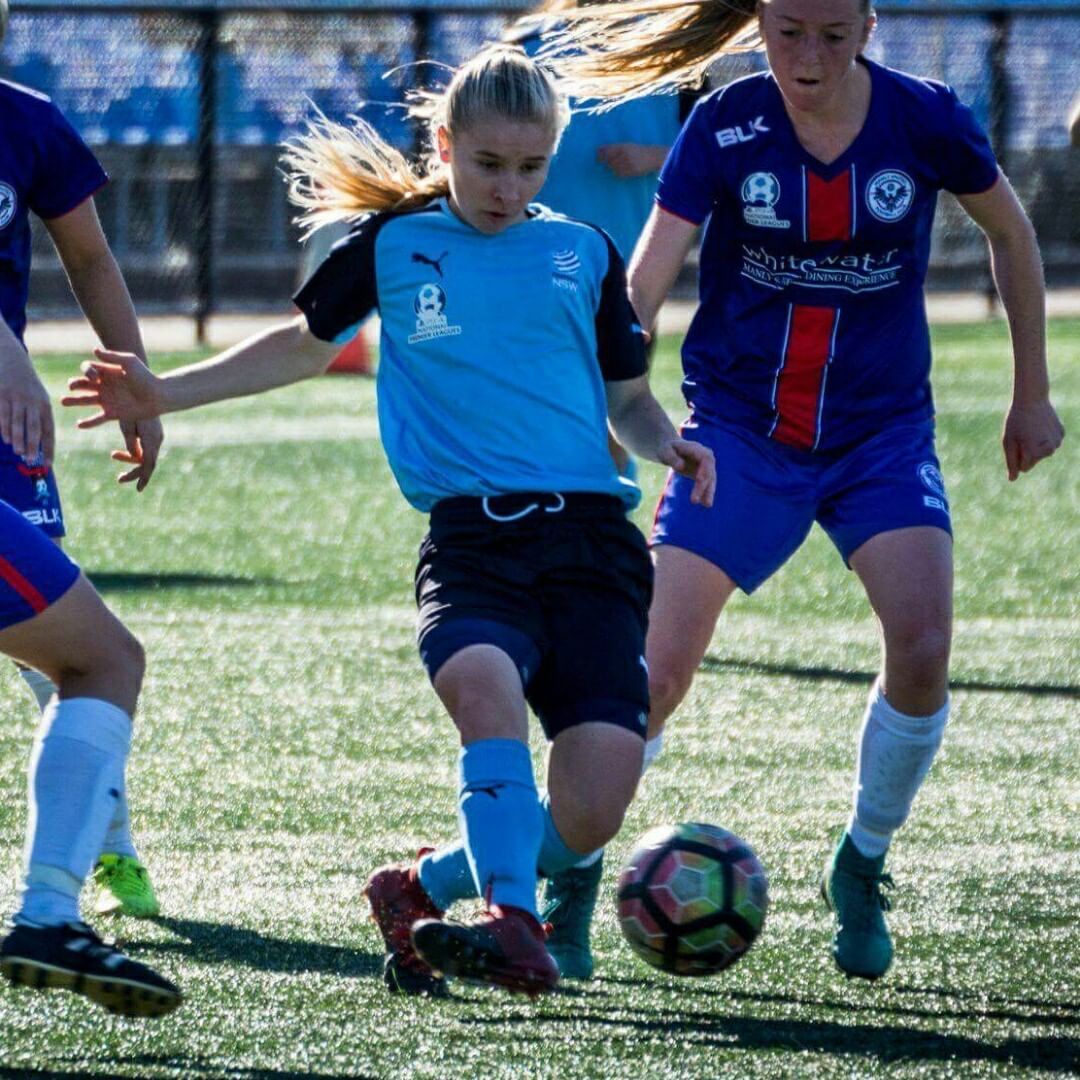 "The first time I did it, I'd never even heard of it before," Ray said.
"Initially when the doctor told me I'd done my ACL I asked, 'So how long is that, a month or something?'"
Realising the gravity of her injury when she heard "surgery" and "12-month rehab" left the teenager in shock.
"My mum started crying when they started explaining what it all meant. I really felt like I let my family down. That was the hardest part," she said.
Ray faced those same feelings of guilt when she suffered the injury for the second time, but the latter felt much worse.
"My mum walked into the change room and I told her I didn't want to talk about it," Ray said of her second ACL injury.
"She didn't cry this time, but I saw that look on her face again… The second time around was just so different."
Scans confirmed her fears, Ray had torn her ACL along with also damaging her medial collateral ligament (MCL) and meniscus. She was booked in for surgery and looking down the barrel of another year-long rehab.
"I had surgery six days later on 16 January, and for the first month or so I was pretty depressed," she shared.
"I just thought I've let my family down because they'd made so many sacrifices for me to be here. I felt like I'd let Sydney FC, my teammates, my friends and myself down.
"A week after my surgery I went back home to Townsville to see my family and that was probably one of the hardest parts of my recovery.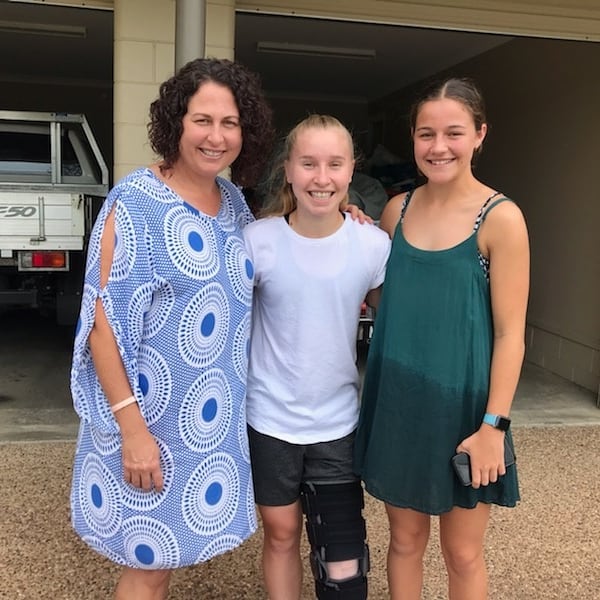 "Having to face them and tell them how I was feeling was really difficult," Ray continued.
"I remember saying 'I am so, so sorry. You gave up so much for me and the fact that I couldn't make you all proud has really hurt me'."
Although the support of her family was helpful and very much appreciated, Ray said she needed the relatability and guidance that only her teammates could give her.
"Of course, my family told me it wasn't my fault, but they didn't really understand the hardship that I was going through, especially the football-related aspects," she explained.
"They are always going to want to protect me and support me and may not tell me the honest truth because they don't want to hurt me.
"Amy did her first ACL [her right knee] at the end of 2015, I did mine [right knee] at the start of 2016. Then she did her second [left knee] in January of last year and I did my second [left knee] January of this year, so I feel like she had that instinct, she knew straight away what was wrong," Ray said.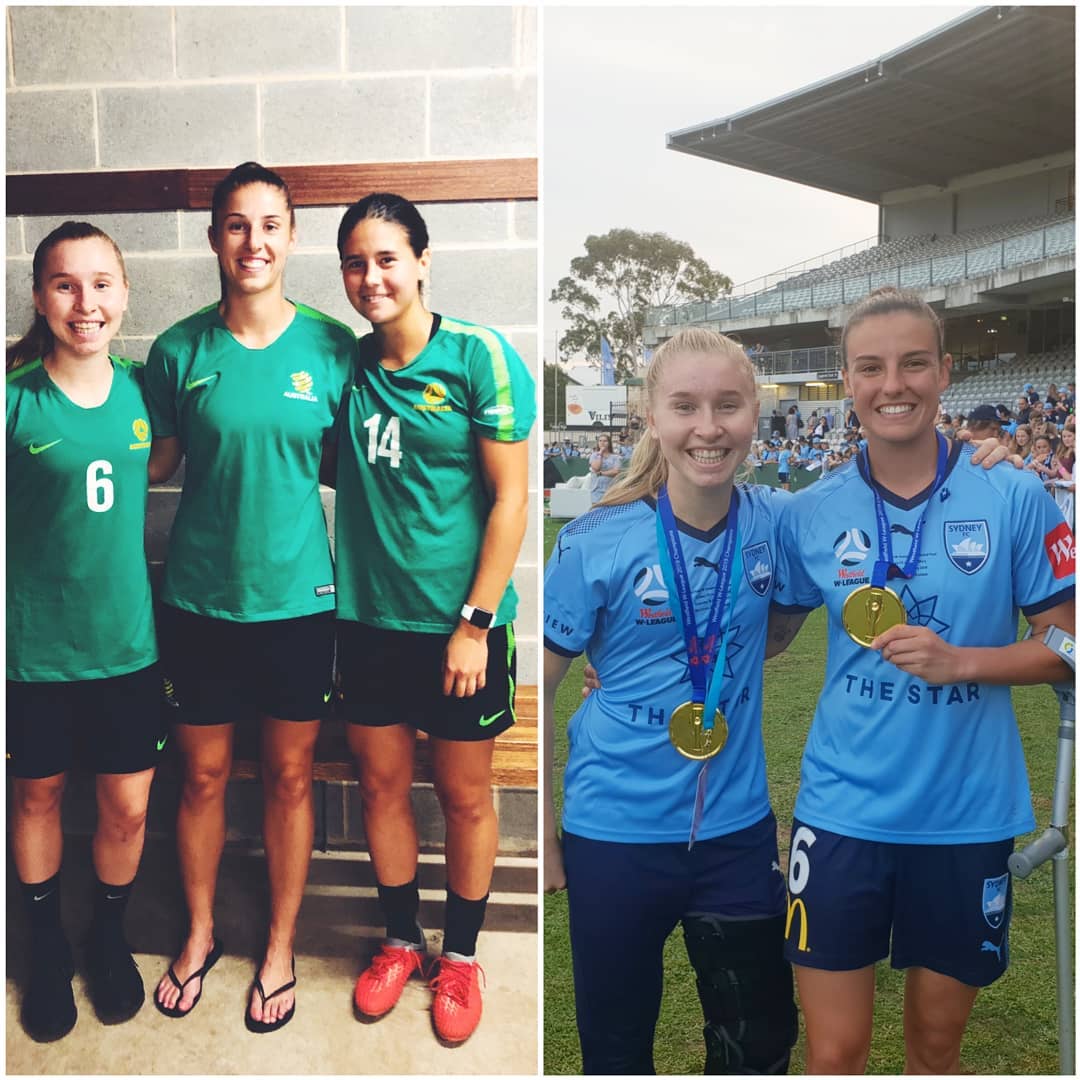 "She was one of the closest to me on the field. I look up to Amy a lot – she is a big inspiration for me, and I don't know what I would have done without her.
"She was the only one I felt like I could truly talk to because she understood. There are some people who might have done one (ACL) and can partially understand, but doing two is completely different, so I felt more connected to Amy than anyone.
Fans of all sports can see the bond or connection that teammates share during gameplay, but the support they show each other behind the scenes is just as valuable, if not more.
"Having people I could trust and who understood was what helped me the most," Ray said.
"I'm not the kind of person to write down my feelings, so apart from Amy, Chloe [Logarzo], Ally [Green] and my physio Olivia [Powell] were all a great support network for me.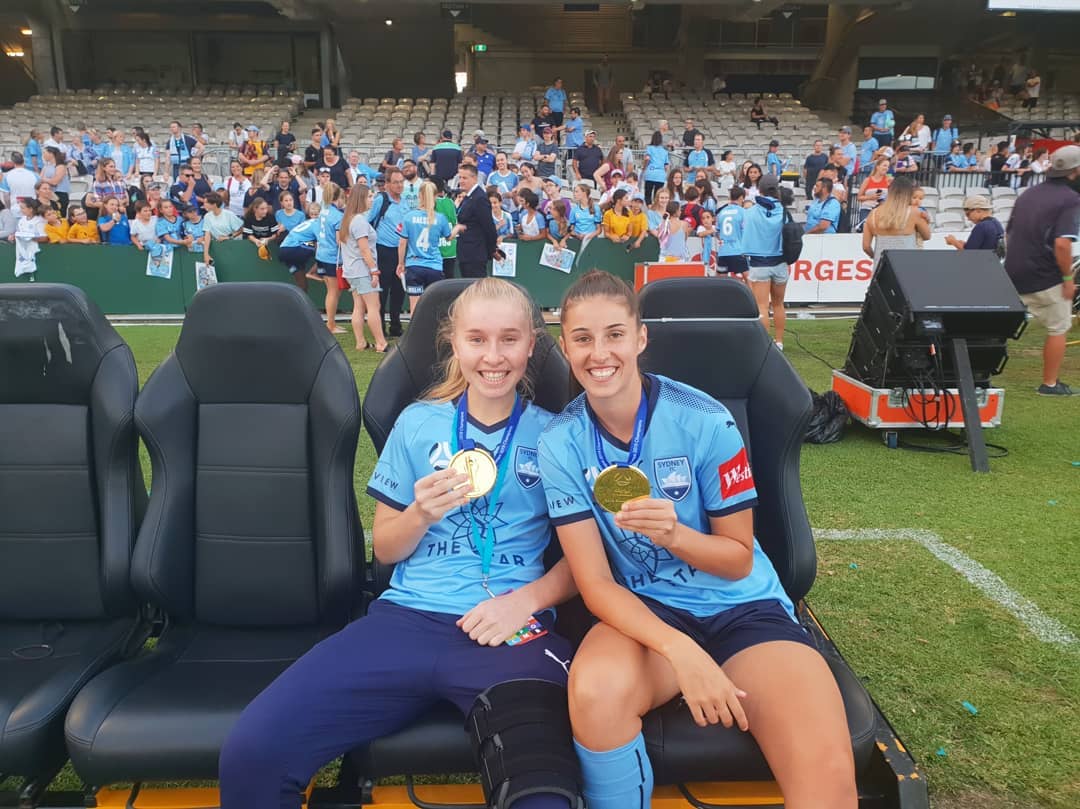 "They wouldn't sugar coat things, they'd be upfront and say, 'yeah this is going to be hard.' I could tell them how I was really feeling and talk to them about my family, which is why it was so good to have their support."
Now the tenacious midfielder is just one month out from being medically cleared to return to the pitch, and it's a return she has more than earned.
Her physio Powell commended Ray as being one of the most determined athletes she has ever worked with.
"In no way has this road been easy for Taylor," she said.
"As you can imagine, tearing both your ACLs before your 18th birthday is a big emotional strain for such a young girl, but I have never worked with an athlete with such commitment and motivation to return.
"There is no doubt that Taylor rehabbed as well as she did, based on her own efforts and commitment. She definitely impressed me."
Thwarted by injury twice at 12 months a pop meant that Ray has spent 24% of her playing career on the sideline and understandably, she is keen to put her injury woes behind her and get back to doing what she loves.
"Putting my jersey back on, taking that first step back onto the field and hearing the whistle is what I'm most looking forward to," an excited Ray said.
"Once I get into game mode I know all of these feelings are going to come flooding back and I'll be reminded of why I've done all this hard work, why I came back from two ACLs. This is why I do it," she emphasised. "Because I love the game so much."
"I do it for my family, I want to make them proud, and I want to make myself proud again."
"This is just the start, there is so much ahead of me."
*Ray and Harrison's ACL injuries form a longer conversation about how we approach ACL education for women in football.
You can learn more about it here.