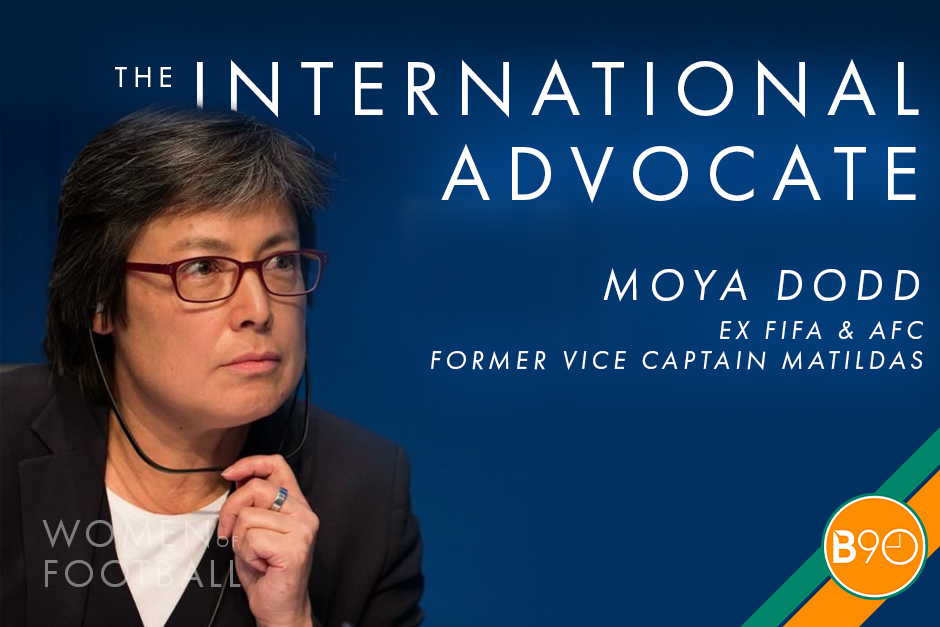 Women of Football: Moya Dodd
In this series of Beyond 90 articles, a standard set of questions is posed to women who have different roles both in and around the 2019-2020 edition of the W-League.
This instalment focuses on the International Advocate, with former executive committee member of the Asian Football Confederation and a former member of the FIFA Council, Moya Dodd. As well as being a former Matilda Vice Captain, Moya is now a passionate advocate of football and women within game.
Previous instalments in this series:
The Team Captain
The Referee
A Player's Mother
The Photographer
The Coach
The USA Fan
1. Who or what got you into the game of football?
My family bought a television when I was 11.
For the first time, I saw football being played, and was totally mesmerised.
2. What is your favourite memory of a football game?
Soooo many!
Probably Matildas 1 Brazil 0 in the first ever FIFA women's tournament in China, 1988.
3. What was your favourite memory on tour?
We played in Taiwan in 1987. Our manager lectured us at length about how we should not show any distaste about the food – like screwing up our faces – if we didn't like it.
At the opening banquet a giant decorative soup bowl was brought to our table. We sat there wondering what was in it. Then a waiter arrived, dipped the ladle and lifted its contents. A chicken's head rose up over the edge, like some sort of monster from the deep. Joey Millman shrieked and leapt back out of her chair – something the team manager had not forbidden. Joey spent the rest of the trip telling us about the roast lamb and mash her mum would make her when she got home.
4. Who is your favourite player in the world?
My kids – I just love watching them play.
5. What is your game day routine? 
These days? Wake, cereal, coffee, drive to daughter's match, drive to son's match, drive to my match while eating a Vegemite sandwich, play, hang with the gang for a drink, do grocery shopping on the way home, eat, collapse.
6. What is one thing that will always make you think of football?
The smell of post-match shinguards