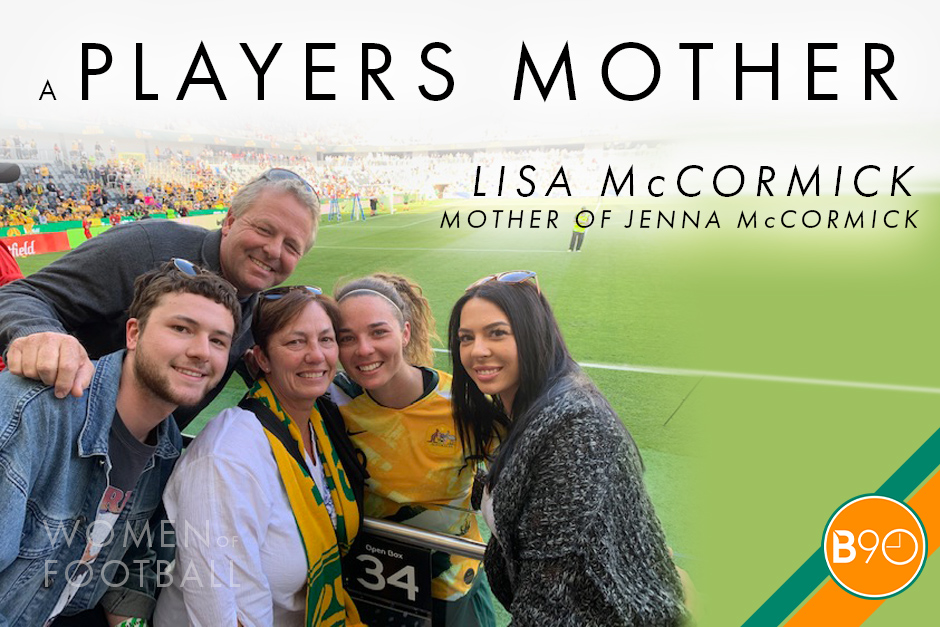 In this series of Beyond 90 articles, a standard set of questions is posed to women who have different roles both in and around the 2019-2020 edition of the W-League.
This third instalment focuses on a Player's Mother, with Lisa McCormick, mother of Australia's latest debutant and Melbourne Victory defender Jenna McCormick.
1. Who or what got you into the game of football?
My boyfriend then, husband now, was a soccer player!
I survived and then thrived at Sunday soccer for many years. It continued as Jenna and her brother Brad both played at the club in Mt Gambier, so that's roughly 35 years of watching my family play soccer.
2. What is your favourite memory of a football game?
I think it will be a new memory, Jenna's first cap. It was the most nerve wracking, but it surpasses any other moment, watching her walk out in the starting XI and then the National Anthem playing.
3. What was your first W-League game?
My first W-League game was at Burton, South Australia in 2012, and it was the first time Jenna had been named in the Adelaide United game day squad. They were her first minutes and they played Melbourne Victory. We were so proud of her.
4. Who is your favourite player?
Well, no surprises when you ask a mother … Jenna! However, if it wasn't her, I'd say it's those players that you actually meet and connect with, and you then become part of their story. In soccer, it's all about the way you connect with a player.
5. What is your game day routine?
Game day routine depends on whether or not we have been able to travel interstate to the game. If we are in front of the TV, wine, a cheese platter and always wearing my jersey! If at the game, it has been different at various clubs. It's all about the people!
6. What is one thing that will always make you think of football?
Our amazing travels, friends and memories made from the football world we are immersed in as a result of Jenna's passion.