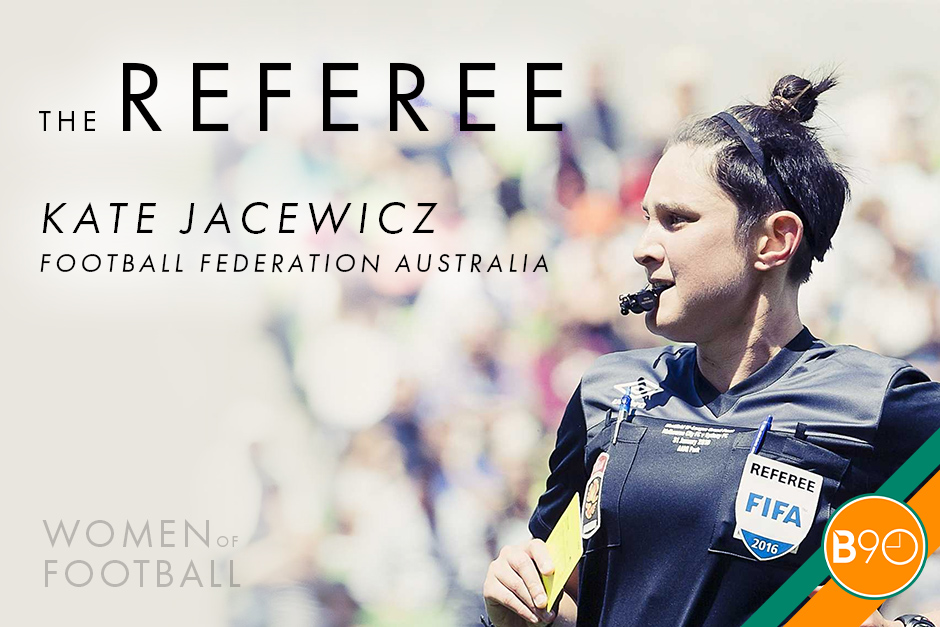 In this series of Beyond 90 articles, a standard set of questions is posed to women who have different roles both in and around the 2019-2020 edition of the W-League.
This second instalment focuses on the role of Referee, with arguably one of Australia's most revered football referees, Kate Jacewicz.
1. Who or what got you into the game of football?
My childhood best friends, George and Thomas!
Everything they did, I thought I could do too!
2. What is your favourite memory of a football game?
I think the 2011 FIFA Women's World Cup Quarter-final between USA v Brazil goes down as one of the best sporting moments I have ever seen.
Rapinoes left foot bomb to find Wambachs head to equalize and take them to penalties was both insane and spectacular.
3. What was your first W-league game?
Melbourne Victory v Perth Glory (8/11/08 @ Bob Jane Stadium).
Imagine Melissa Barbieri down one end and Lisa de Vanna up the other.  I was so young and intimidated!
4. Who is your favourite referee?
Bibiana Steinhaus, Nestor Pitana and Alireza Faghani.
5. What is your game day routine? 
Coffee and walk with music in the morning.
Another coffee pre-game and catch up with the game day team.
6. What is one thing that will always make you think of football?
The weekend!