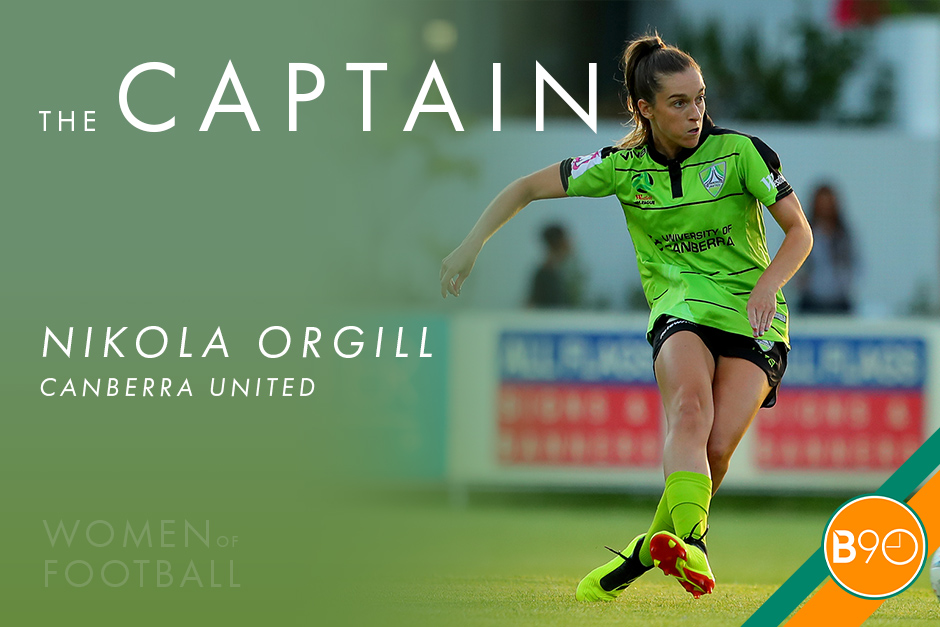 In this series of Beyond 90 articles, a standard set of questions is posed to women who have different roles both in and around the 2019-2020 edition of the W-League.
This first instalment focuses on the role of Team Captain, with co-captain of Canberra United Nikola Orgill in the spotlight.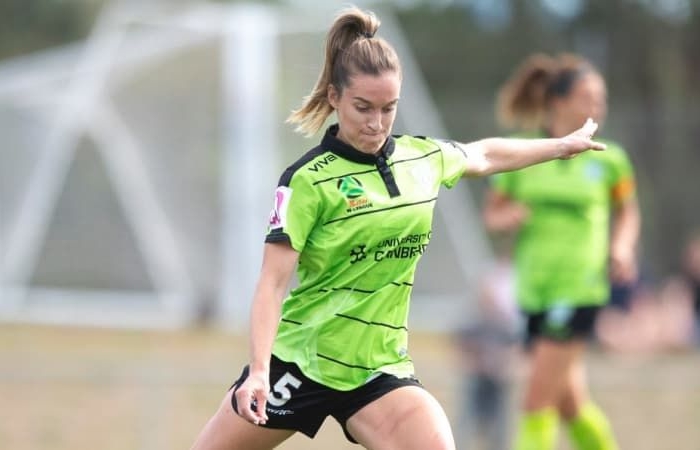 1. Who or what got you into the game of football?
I don't really remember, but growing up I always wanted to do whatever my brother was doing, so chances are it was probably his influence.
2. What is your favourite memory of a football game?
Scoring my first W-league goal and having my brother there watching was pretty awesome.
3. What was your first W-league game?
My first W-league game as a player was with WSW against Perth in round one of the 2016/17 season.
The first W-league game I watched was between Sydney FC and Newcastle Jets in the 2014 season, it was pouring and determined who went through to the finals, it was an epic match.
4. Who is your favourite female player in the world?
Lucy Bronze.
5. What is your game day routine? 
I don't really have a set routine, I try to treat game day like a normal day but I always start the day with a coffee and usually a game day walk.
6. What is one thing that will always make you think of football?
Long drives and Sydney traffic!