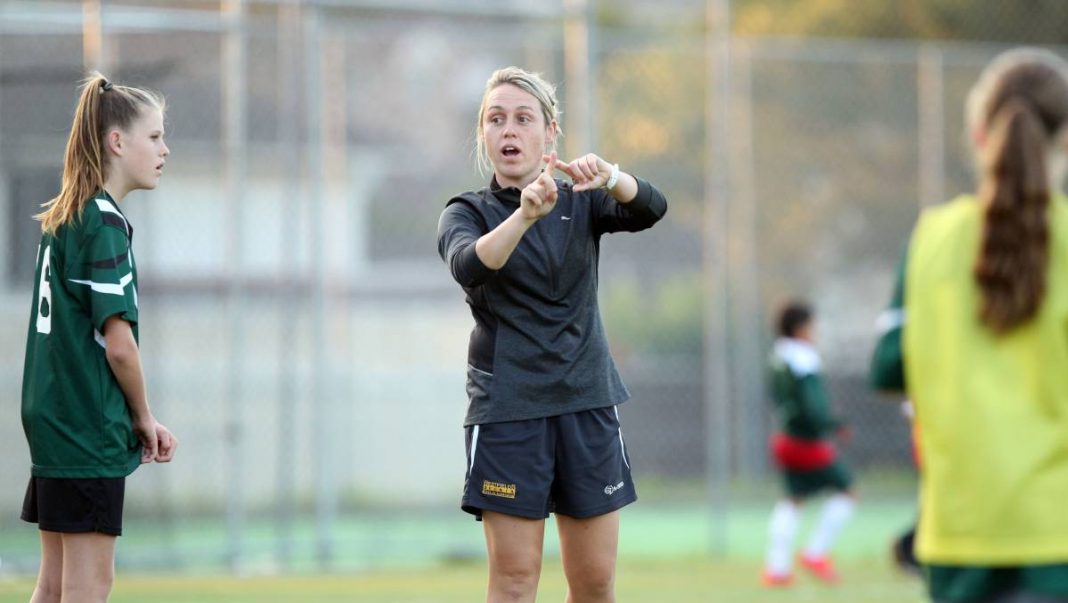 Leah Blayney has been announced as the new Head Coach of both the Young Matildas and the Future Matildas program. She replaces Gary van Egmond, who recently left the Matildas setup to take a coaching position with the Young Socceroos.
Blayney's promotion comes after three years as an Assistant Coach with the Young Matildas. She also has experience as a second assistant with the Matildas, and was Australia's lead scout at both the 2016 Olympic Games and the 2019 World Cup. In addition Blayney, who earned 16 Matildas caps from 2004 to 2006, was previously an Assistant Coach with Western Sydney Wanderers, and this year she worked as the Head Coach of Football NSW Institute in the NPL NSW competition.
The former Matilda recognises the importance of the two programs she will be leading.
"Our Young Matildas and Future Matildas programs are an extra layer to support our senior women's national team, and I very much look forward to continuing to create a nurturing, supportive, and professional environment that will continue to set a high standard for these players." 
Blayney's first task as Young Matildas Head Coach will be to prepare for the 2019 AFC Under 19 Championship, which will be held in Thailand, starting on 27 October. The Katoomba-born coach has major tournament experience at this level, having played at the 2004 Under 19 World Cup and the 2006 Under 20 World Cup. Football Federation Australia CEO David Gallop cited this experience as a factor in her promotion.
"As a former player at both youth and senior level, Leah has a wealth of experience to share with aspiring players. We are confident that Leah's connection to the players, plus her developing coaching expertise, will help her to succeed in this position."