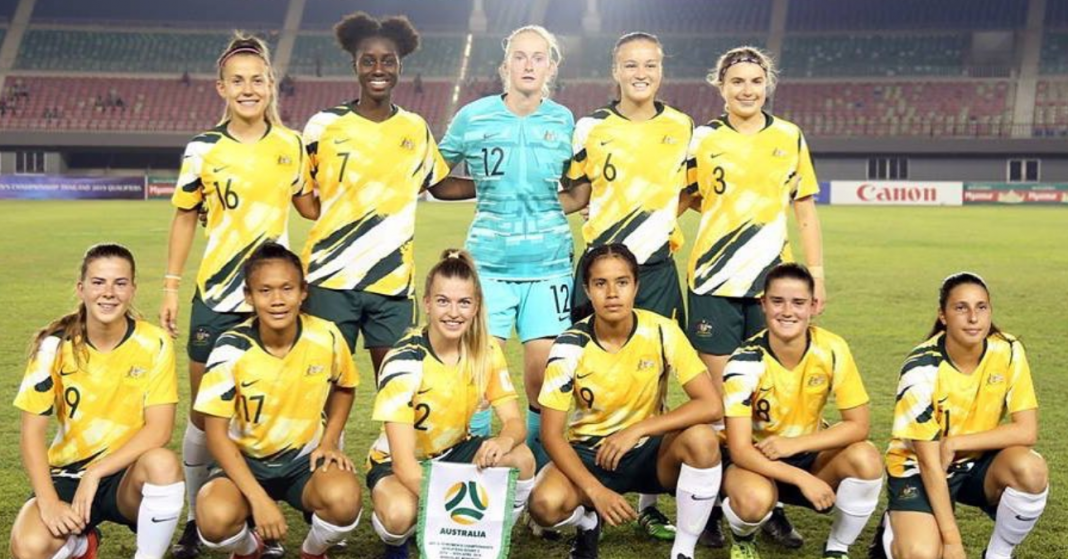 Young Matildas head coach Leah Blayney today announced the 23-player squad that will represent Australia at the upcoming AFC U-19 Women's Championship, to be held in Chonburi, Thailand.
Blayney's side will take on DPR Korea, hosts Thailand, and Vietnam in Group A, while reigning champions Japan, China, Korea Republic, and Myanmar will make up Group B.
The top two teams from each group will advance to the semi-finals of the competition, with the top three sides at the tournament qualifying to represent Asia at the 2020 FIFA U-20 Women's World Cup in Nigeria.
"We have spent the past three weeks holding a series of short but highly beneficial camps in Sydney," Blayney said.
"These camps have helped the coaching staff finalise our squad for the Asian Championship, which is the most prestigious tournament for females of this age group across our confederation.
"We believe that with the squad we have going to this tournament we are a strong chance of earning Australia qualification for the FIFA U-20 Women's World Cup for the first time since 2006.
"Many of the players in the squad have had significant Westfield W-League exposure across the nation, while players such as Karly Roestbakken, Mary Fowler, Kyra Cooney-Cross, Princess Ibini, Rachel Lowe, and Courtney Nevin have had varying levels of exposure to the senior Matildas' set-up, too," she said.
After another brief camp in Sydney from 17-21 October, the Young Matildas will travel to Thailand, taking a week to acclimatise to the local conditions before their first match against DPR Korea on 27 October.
Many players in Australia's squad for the 2019 AFC U-19 Women's Championship will also be balancing their studies with their playing commitments as they take part in year-ending exams.
FFA has worked with relevant education departments to enable the exams to be completed abroad. Throughout their national team commitments, eight players will complete a total of 38 exams, 27 of which will be completed in Thailand.
Rachel Lowe, who attends UCLA in the United States, will also be undertaking her college exams. This process will be familiar to Lowe, who completed year-ending exams during tournament qualifiers in Lebanon last year.

Young Matildas 23-Player Squad
2019 AFC U-19 Women's Championship
Chonburi, Thailand
Name
Morgan AQUINO (GK)
Chelsea BLISSETT
Kyra COONEY-CROSS
Deborah DE LA HARPE
Shadeene EVANS
Ciara FOWLER
Mary FOWLER
Charlotte GRANT
Abbey GREEN
Annie GROVE (GK)
Emily HODGSON
Angelique HRISTODOULOU
Princess IBINI
Aideen KEANE
Rachel LOWE
Claudia MIHOCIC
Teressa MORRISSEY (GK)
Courtney NEVIN
Hollie PALMER
Susan PHONSONGKHAM
Indiah-Paige RILEY
Karly ROESTBAKKEN
Tessa TAMPLIN
DPR Korea v Australia
Sunday, 27 October 2019
IPE Stadium, Chonburi, Thailand
4.00pm (local); 8.00pm (AEDT)

Australia v Thailand
Wednesday, 30 October 2019
Chonburi Stadium, Chonburi, Thailand
7.00pm (local); 11.00pm (AEDT)
Australia v Vietnam
Saturday, 2 November 2019
IPE Chonburi Stadium, Chonburi, Thailand
4.00pm (local); 8.00pm (AEDT)