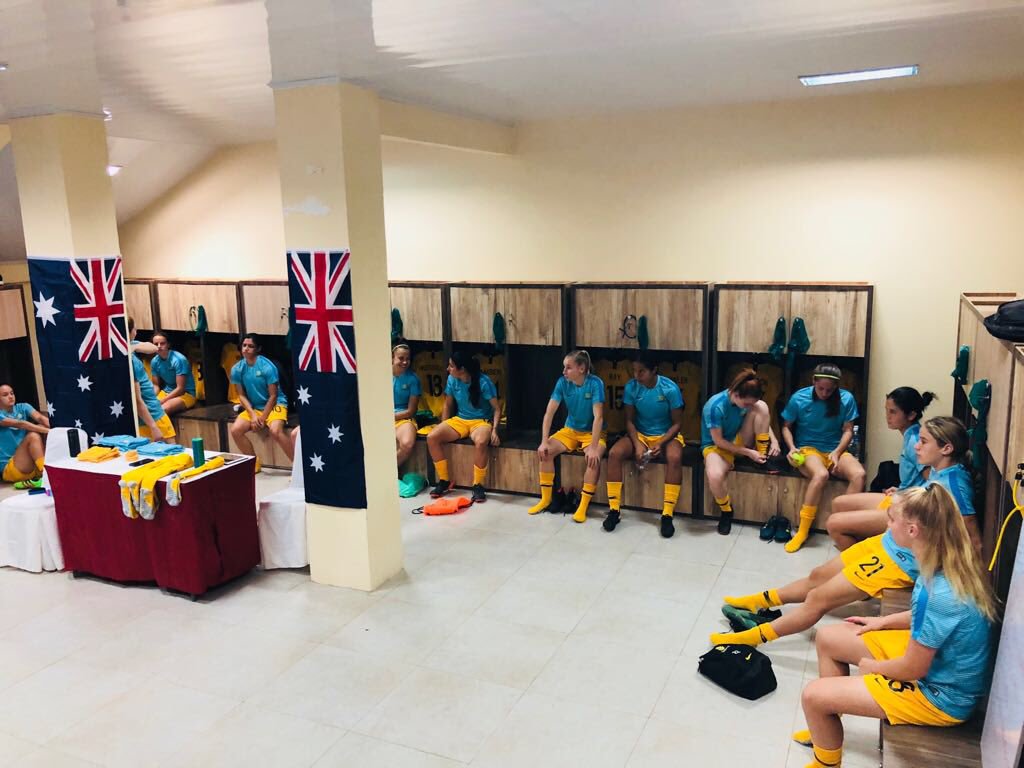 Young Matildas head coach Leah Blayney has named a 24 player squad for a training camp to be held in Sydney, as part of preparations for the upcoming 2019 AFC U-19 Championship.
The squad will have three domestic training camps before traveling to Thailand on Monday, 21 October.
The 2019 AFC U-19 Championship starts on Sunday, 27 October and concludes on Saturday, 9 November. Australia have been placed in Group A of the tournament with Thailand, DPR Korea, and Vietnam.
A top three finish at the Championship will ensure a spot in the 2020 FIFA U-20 World Cup. If a top three finish is achieved, it would be the first time Australia has qualified for the U-20 World Cup since 2006, when coincidentally Blayney was a part of the squad.
Blayney is looking forward to seeing players from different states come together for the training camp.
"While I am fortunate to work with many players in the squad with the Future Matildas program in Sydney, there are numerous players who will be joining us from other clubs and programs, so I am excited to see how all the players and staff gel together."
Young Matildas Squad for 1-4 October Training Camp
Ayana AOYAGI (Gk), Morgan AQUINO (Gk), Chelsea BLISSETT, Isobel DAVY (Gk), Deborah DE LA HARPE, Shadeene EVANS, Ciara FOWLER, Mary FOWLER, Holly FURPHY, Evelyn GOLDSMITH (Gk), Charlotte GRANT, Abbey GREEN, Emily HODGSON, Angelique HRISTODOULOU, Princess IBINI, Leticia MCKENNA, Holly MCQUEEN, Lexi MORENO, Hollie PALMER, Susan PHONSONGKHAM, Indiah RILEY, Sofia SAKALIS, Tessa TAMPLIN, Julia VIGNES
Young Matildas Upcoming Matches – 2019 AFC U-19 Championship
DPR Korea v Australia
Sunday, 27 October 2019
Kickoff: 4.00pm (local), 8.00pm (AEDT)
IPE Stadium, Chonburi, Thailand
Australia v Thailand
Wednesday, 30 October 2019
Kickoff: 7.00pm (local), 11.00pm (AEDT)
Chonburi Stadium, Chonburi, Thailand
Australia v Vietnam
Saturday, 2 November 2019
Kickoff: 4.00pm (local), 8.00pm (AEDT)
IPE Chonburi Stadium, Chonburi, Thailand